GoAnimate, another cool animation tool for eLearning developers!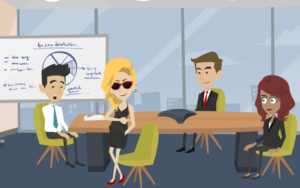 Last week, I wrote about a couple of free animation tools instructional designers can use to create engaging eLearning: PowToon & Plotagon. This week I will be discussing GoAnimate, an animation tool that is cool, but not free. There is, however, a 14-day free trial you can use to see if you like using the software. GoAnimate offers a lower-priced version for educators, so if you have an .edu email address, you might want to check that out!
Preliminary Tutorial
When you first start using GoAnimate, you will be greeted by a helpful, hands-out tutorial. Although the interface is quite easy to use, I recommend going through the tutorial to start out.
What's included?
The software allows you to choose from several locations/layouts, characters, music, etc. You can even create your own custom characters and use the text-to-voice lip-syncing option to have your characters simulate conversation. It's also possible to record voices for your characters.
Scenario-based eLearning 
This is an example of how GoAnimate videos can be incorporated into an eLearning module. I used Storyline 2 along with GoAnimate in creating this scenario-based example: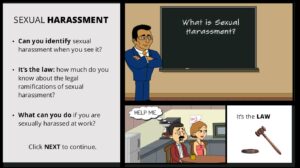 Have you tried GoAnimate in any of your eLearning modules? If so, how did you like it? Have you received any feedback from clients or learners?