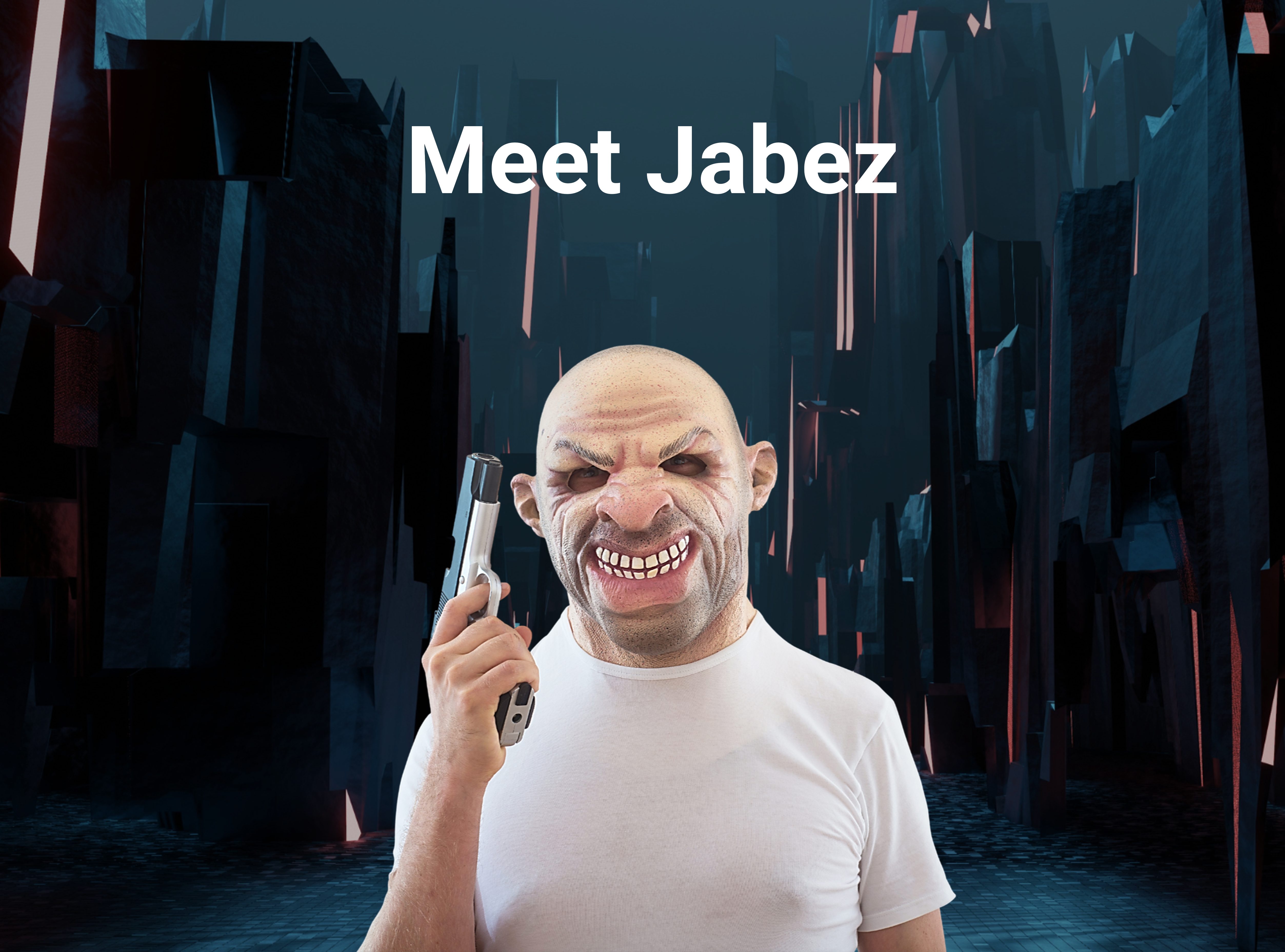 Click the image above to give the Science Fiction Generator a spin! You can personalize your sci fi story by choosing the locations, characters, and actions. The sci fi generator is my entry for Articulate's Scrolling Panels in E-Learning Challenge #387.
Instructions
To use the generator, simply click each button as many times as you need to choose your desired components: characters, locations, and actions. Clicking the buttons will generate random words or phrases for each category.
Then, click NEXT to view your customized science fiction story. Want to make changes? Click BACK to go back to change the components, then advance the slide again to see how your fairytale has changed.
Choose Your Villain!

JavaScript
The generator uses JavaScript with Storyline variables to generate the random words. In the example below, the button associated with the Storyline variable "character2" will generate random villains (the Rabbit, Jabez, Bright Eyes, Gorgoneau) when clicked.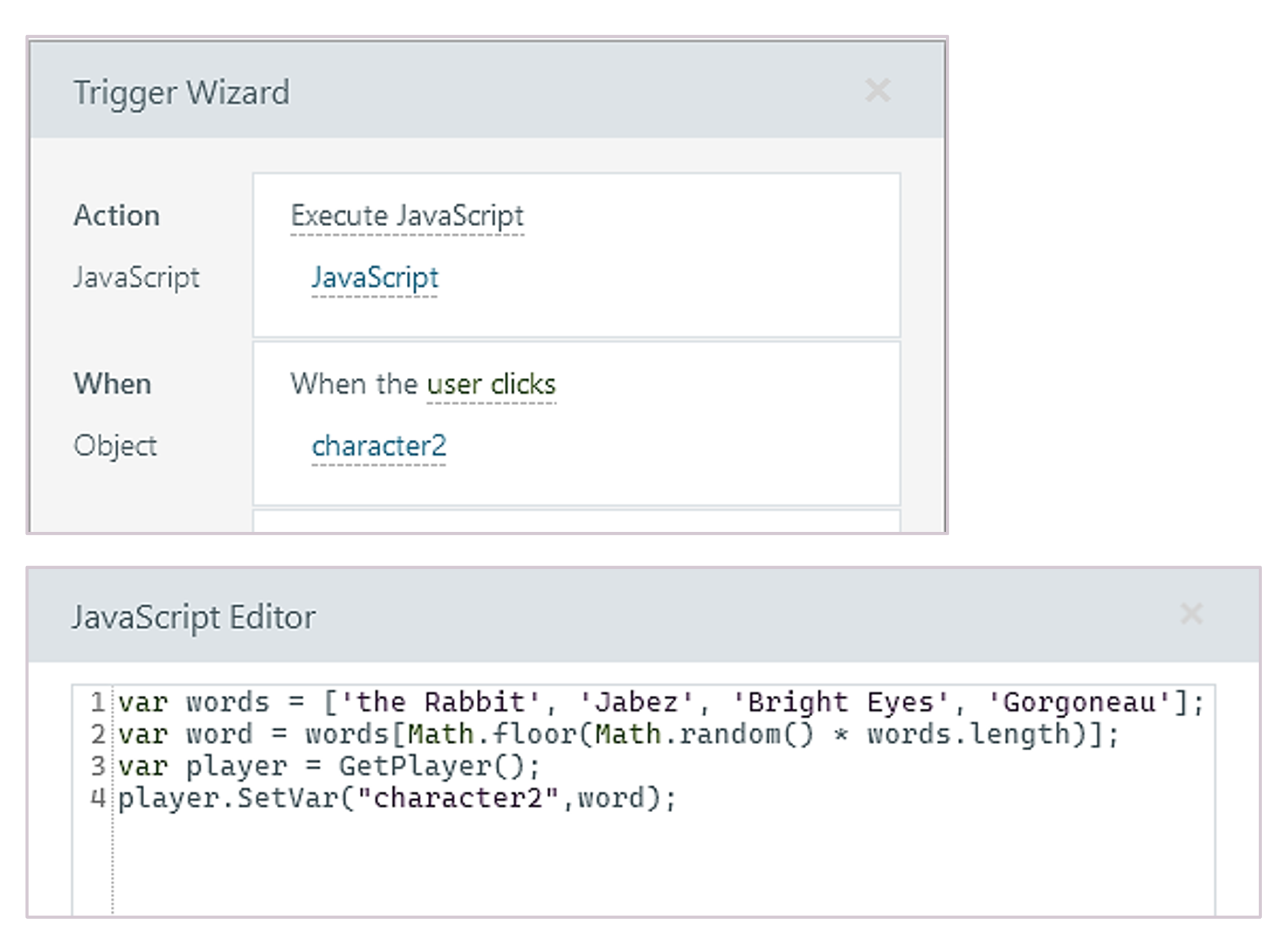 Authoring Tools:
Articulate Storyline 360
CreateStudioPro animation
Camtasia video editor