Articulate E-Learning Heroes Challenge #200 is: How Are You Using Lightbox Slides in E-Learning? Click the image below to view my demo: What Would You Weigh on Other Worlds?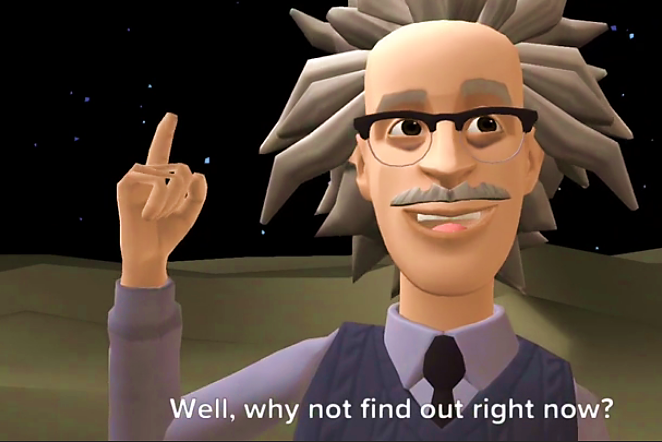 Lightbox Slides
Using a lightbox slide gives eLearning course developers a way to present learners with additional information and/or resources, without leaving the current slide. In my demo, learners type in their weight on earth in the numeric entry box.
Next, they click on a planet to open a lightbox that reveals what they would weigh on that planet, and includes some interesting facts about the planet in question.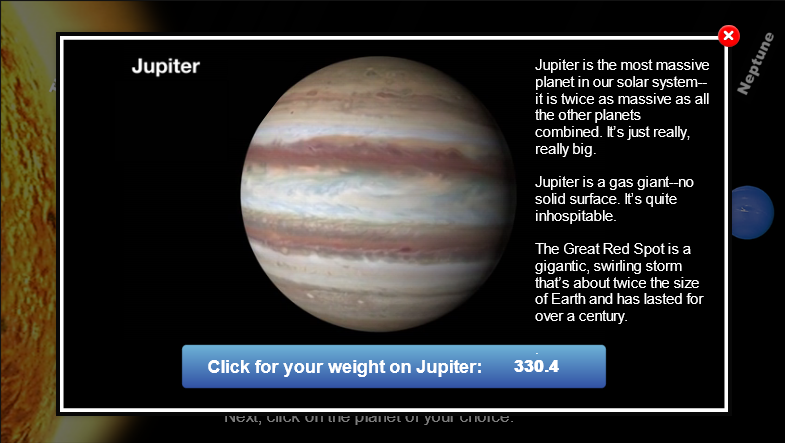 Making Storyline Calculate the Learner's Weight on Various Planets
For this to function, I needed to create some variables, and tell Storyline to perform various functions with the variables.
Step #1: Create the needed number variables. In this case, I used: yourWeight, and a variable for each planet: mars, jupiter, etc.
Step #2: Create triggers that tell Storyline what to do with the variables. On the Planets screen, I created a trigger that sets the value of yourWeight to the typed value in the numeric entry box.
On each lightbox screen, I created triggers to assign each planet's variable the same value as yourWeight. Next, I created triggers to tell Storyline to multiply the value of the planet's variable by the value necessary for each planet.
Authoring tools for this presentation: Storyline 360, Plotagon for creating the animated video introduction, and Camtasia for video editing.