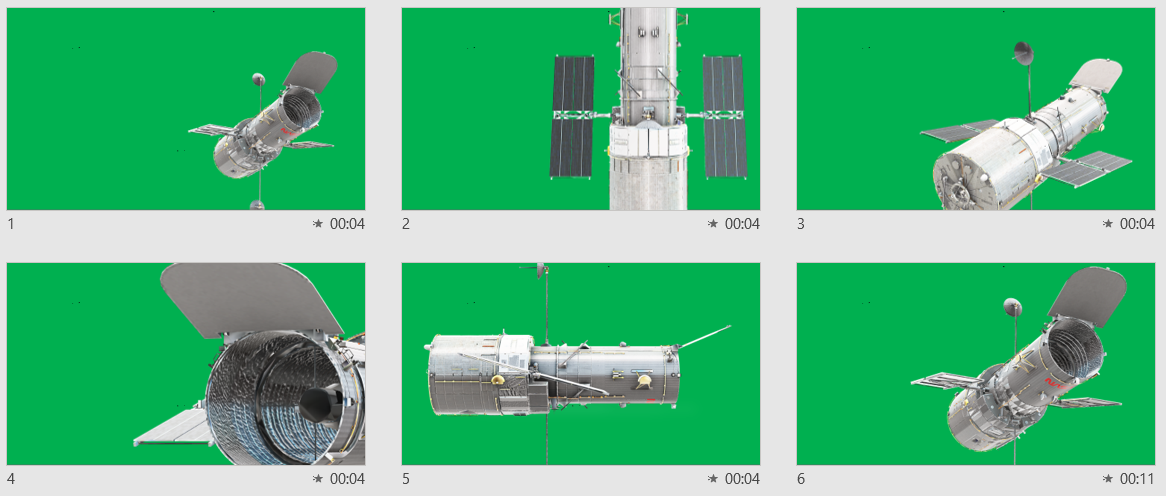 PowerPoint
I started with PowerPoint. Using a 3D model of Hubble (a free PPTX asset), I created a simple green screen video by using the morph transition between the slides, and publishing the PPTX as a video. I used a green rectangle shape as the background, because I knew that I wanted to use several videos as backgrounds for the floating space telescope. The addition of video backgrounds contributes to the 3D effect of the Hubble moving through space.
Camtasia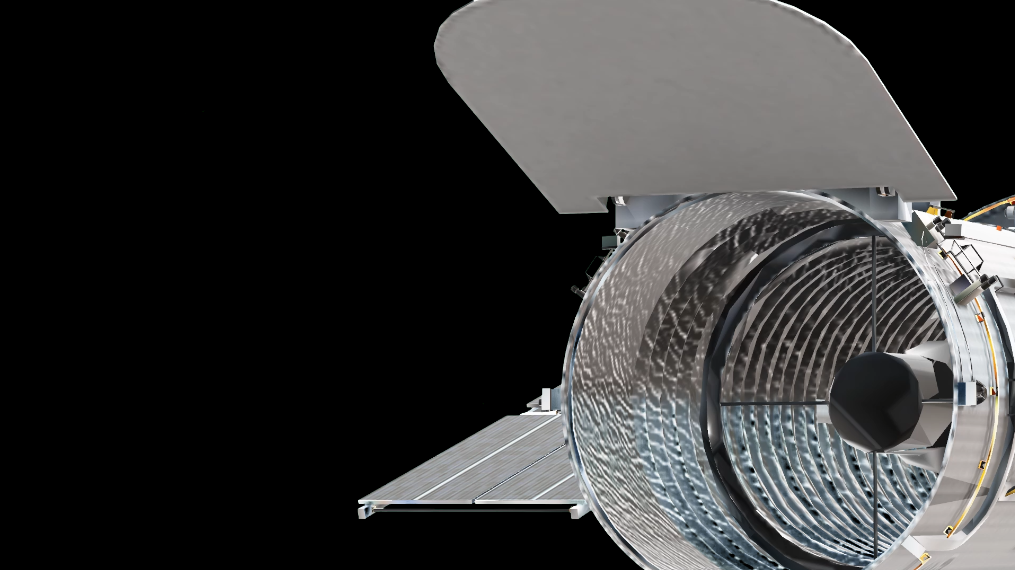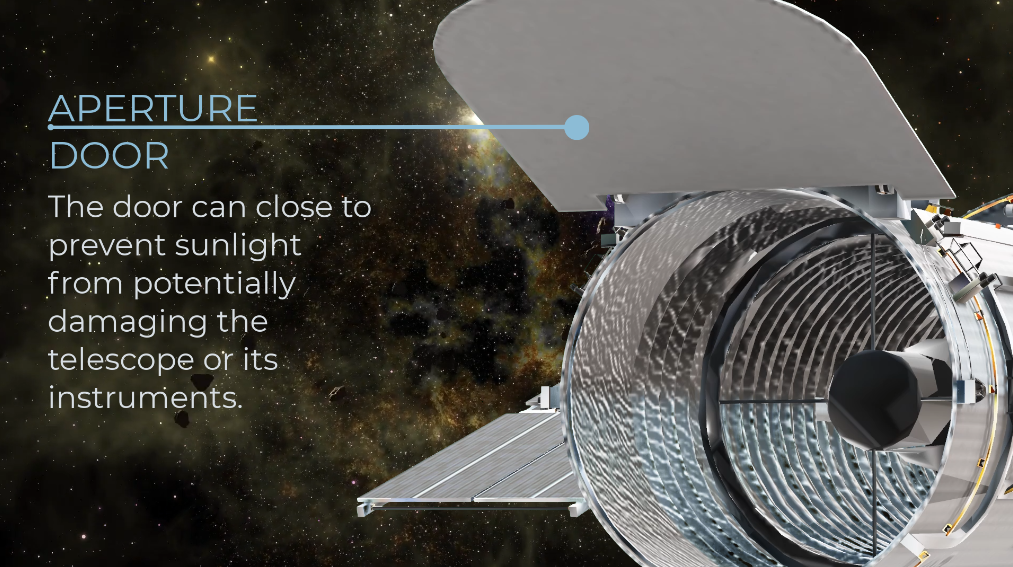 In Camtasia, I used the Remove a Color tool to remove the green background, and render it transparent. Then I completed the demo by adding:
Several background videos (free assets from Pixabay)
Text boxes and shapes
Background music (free asset from Camtasia)
Narration (text-to-speech)
Storyline 360
Storyline is used to deliver the video. A couple of online Resources are included, so users can seek out further information if they desire.