**Update Oct. 17, 2021**
Although I won't be able to make it to DevLearn 2021, I'm excited for everyone who is going to the conference this year. I'm sure you'll have a lot of fun and learn a lot!
From October 2019:
What's so Exciting About DevLearn? is another demo for Articulate E-Learning Heroes Challenge #250: How are You Using Text and Images in E-Learning Design?
Click the image below to view the online demo.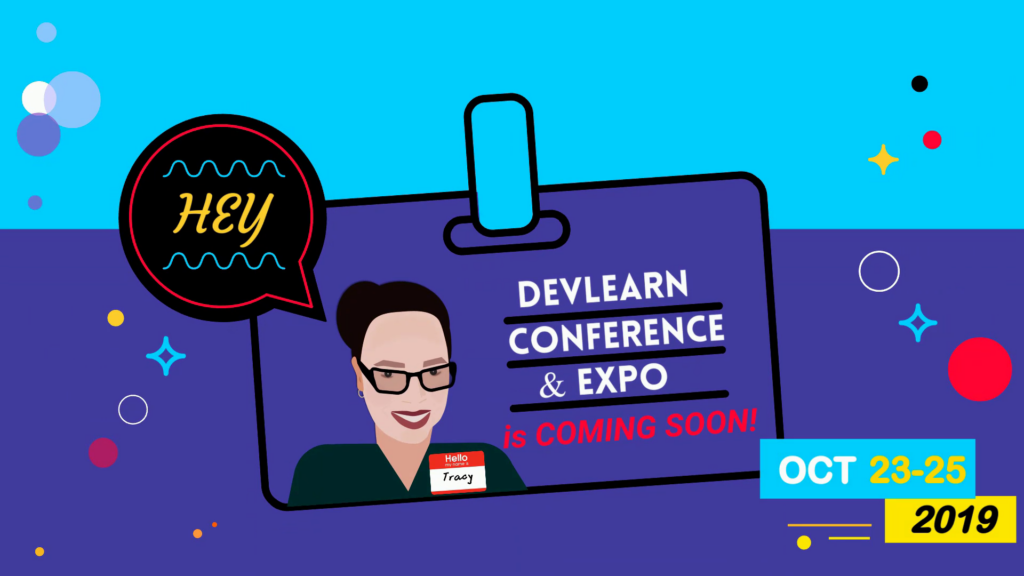 Create Cartoons with PowerPoint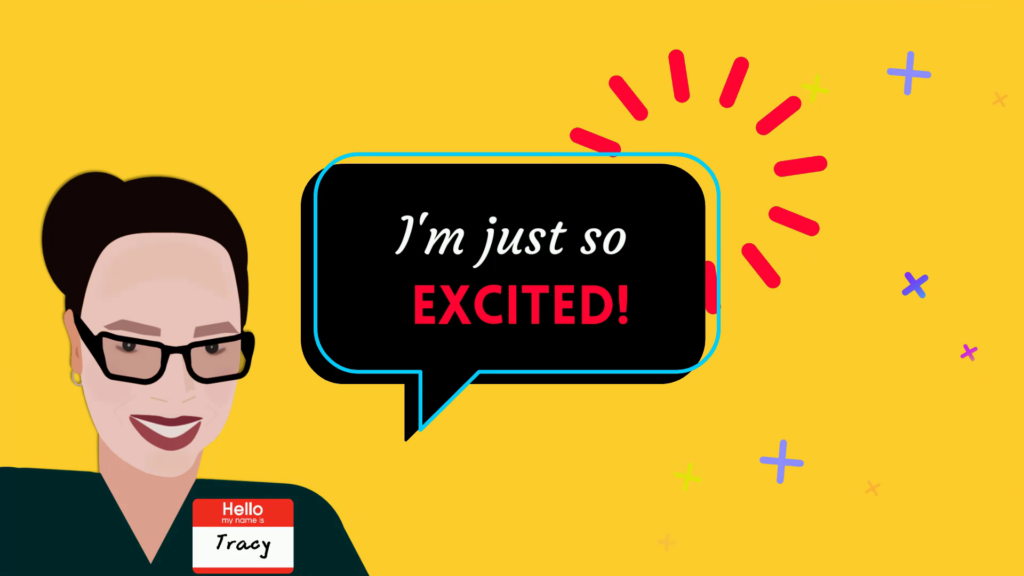 I created the icon of myself in PowerPoint several years ago, by using shapes and grouping them together. I saved the grouped images as a .png to preserve the transparent background, so that I could use the image in other applications.
Freebie Tutorial & Download
I produced an annotated video tutorial about the cartoon creation technique, and provided a free PowerPoint download here: https://tracycarroll.net/annotated-video-tutorial-create-cartoons-with-powerpoint/
Powtoon and Camtasia for Video Editing
I used Powtoon to compose the slides, create slide transitions, and add background music. Finally, I used Camtasia to edit the video and reduce the file size.
Authoring Tools: Powtoon, PowerPoint, Camtasia