Show Where You Live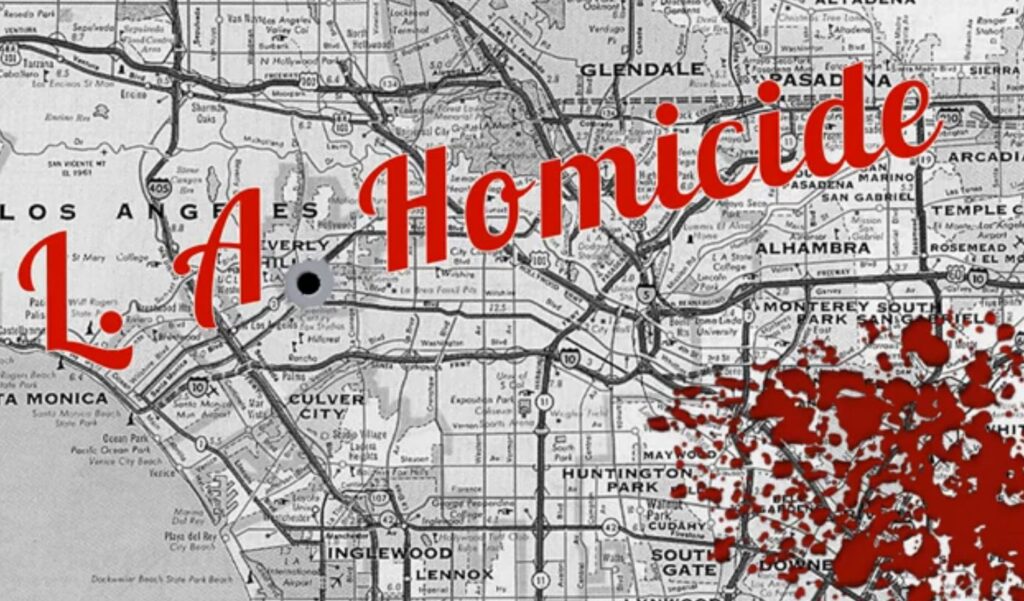 Articulate E-Learning Challenge #86 was to create an interactive map showing where you live. My hometown is Los Angeles, and I chose to create a map showing some of our most famous homicides. Unfortunately, I hardly had time to scratch the surface. So many murders, so little time… Click the image above to see the demo.
Updated for Challenge #237: Using Interactive Maps in E-Learning
6/16/19: I edited the short video introduction in PowerPoint. I saved the PowerPoint as a video, edited it in Camtasia, then imported it into Articulate Storyline 360.
For the updated interactive map, I added a new location: the Beverly Hills mansion where Bugsy Siegal was slain.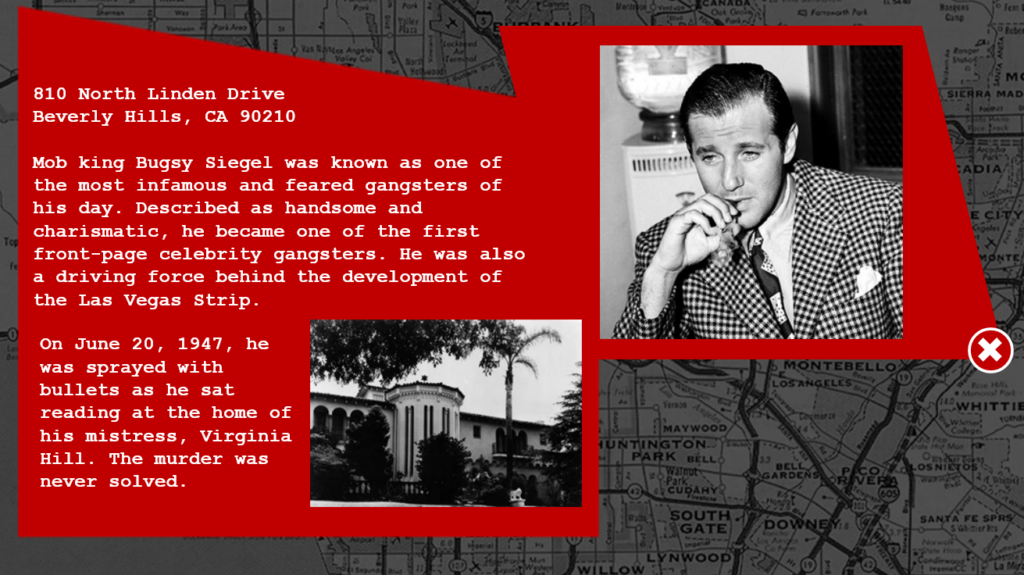 I wanted music to play in the background continuously, but I needed to give viewers the freedom to click any link they want, and take as much (or as little) time exploring each link as they wanted.
Currently, Storyline 360 does not support playing background music across multiple slides, so I put the entire presentation on one Storyline slide, using multiple layers. The audio is contained on the base layer, and the hyperlinks take viewers to various layers of the same slide.