Click the image below for the demo.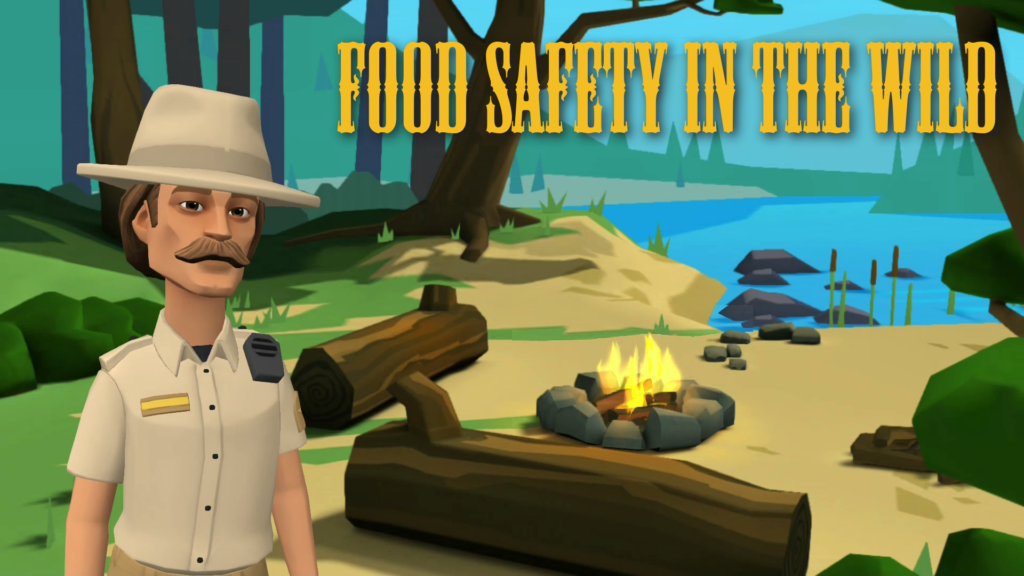 Food Safety in the Wild is my response to Articulate's E-Learning Heroes Challenge #242: Use Audio, Music, and Sound Effects in E-Learning.
Plotagon Animation
My example is a short public service announcement video that highlights the potential dangers of handling and cooking food while camping. I created the video using Plotagon animation, and added ambient noise using the application (crickets, birds, wolf howling, etc.) The character's voice was added using Plotagon's text-to-speech option. For this video, a chose a Southern accent for my character.
I edited the video in Camtasia, to add additional graphics. Finally, I housed the video in Storyline 360, to add a hyperlink to view or download a pamphlet from the US Food and Drug administration on handling food safely in an outdoor environment.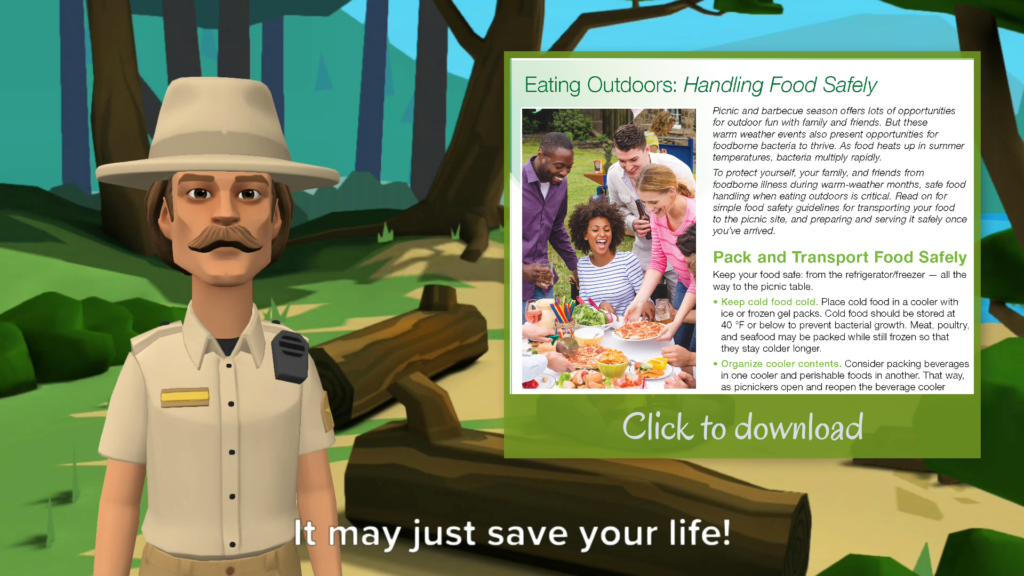 Authoring Tools: Plotagon, Camtasia, Storyline 360