Working with Microsoft Designer & Adobe Firefly
What sets both Designer and Firefly apart from other design tools is that they are types of AI applications that allow you to create images and artwork simply by entering a text description of what you want.
Designer is part of Microsoft Office 365, while Firefly is part of the Adobe Creative Cloud suite of tools. As of this writing, Designer has been available for several months, while Firefly has only been available for a few weeks.
Both tools are easy to use, and are quite addicting! I used each tool to produce images for my video. Below you can see how each tool produced different versions of two of the characters in the video.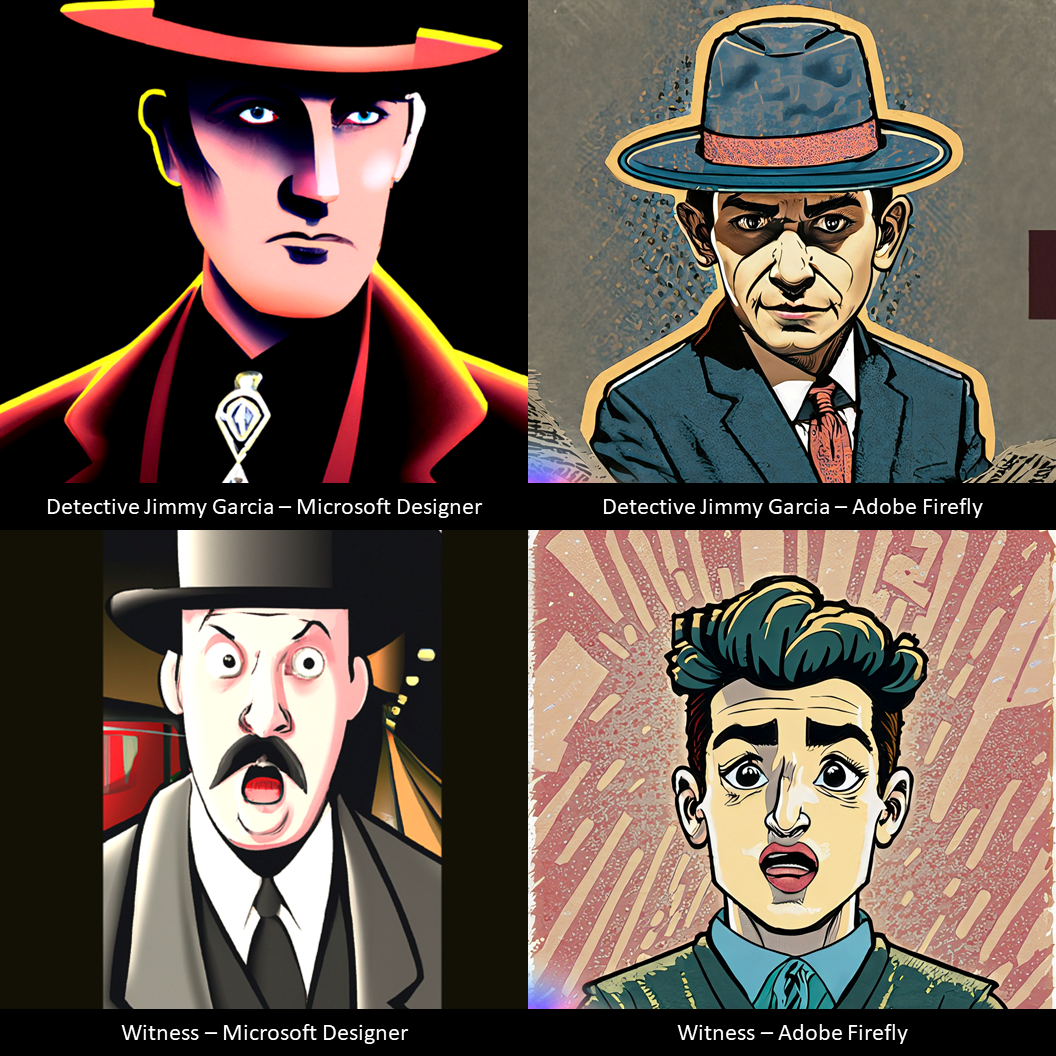 Three Hands?
One glitch I noticed is that both tools frequently produced images of humans with added arms, hands, and/or legs. This might be a plus for anyone writing science fiction, but it was slightly irritating for me.
Another issue was that it was difficult to produce an image with an authentic old-fashioned typywriter.
I used PowerPoint to edit the images and create the video. In PowerPoint, I would remove the background around the characters and replace it with another image, or change the colors, soften the focus, etc. Since it's part of the MS Office suite of tools, most people already have access to the tool. In my experience, organizations funded by local government, such as police departments, frequently operate on a shoestring budget.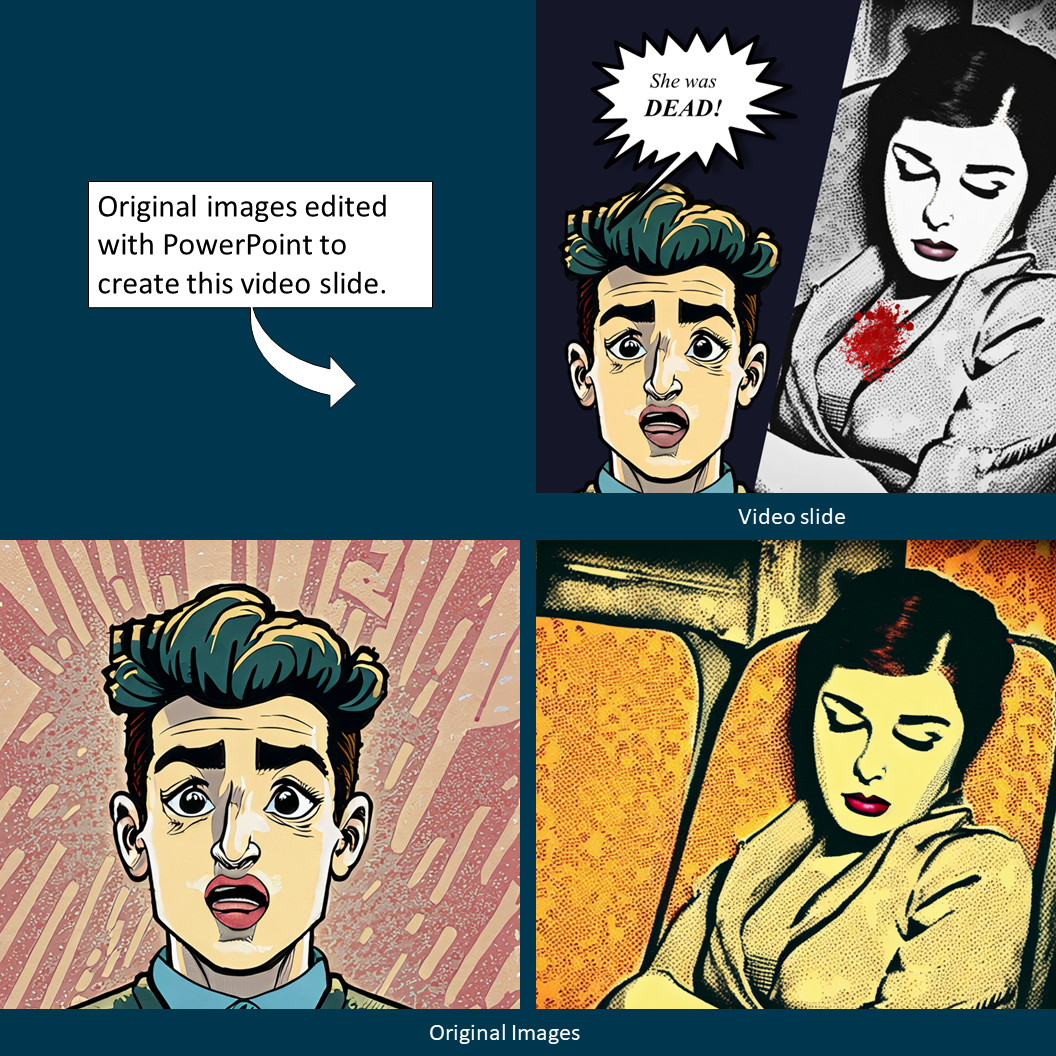 Authoring Tools:
ChatGPT
Microsoft Designer
Adobe Firefly
PowerPoint
Articulate Rise – Microlesson format
In Part 2, I asked ChatGPT to create a course outline with learning objectives for this course.