Help Diego escape his cubicle! Diego's evil boss has locked him in his glass cubicle for failing to properly format his TPS report. Don't you just hate that when it happens?!
This demo is my submission to Articulate's Designing Escape the Room Puzzle Games in E-Learning Challenge #198.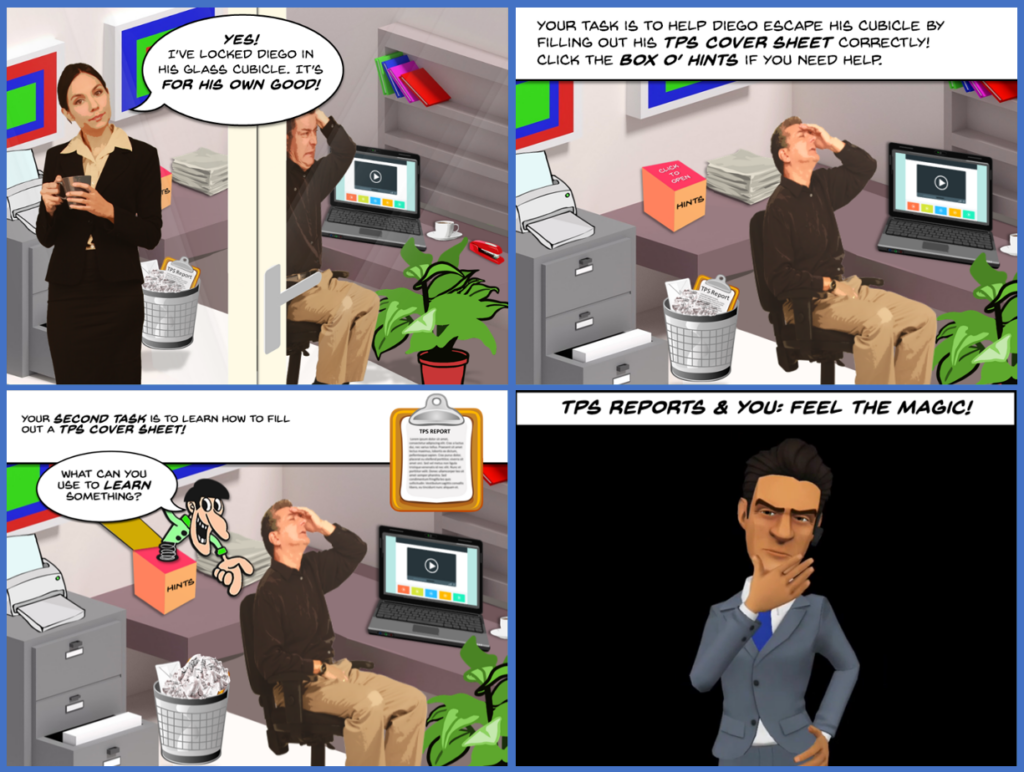 Graphic Design with PowerPoint
I used PowerPoint image editing tools to create the graphics for this presentation.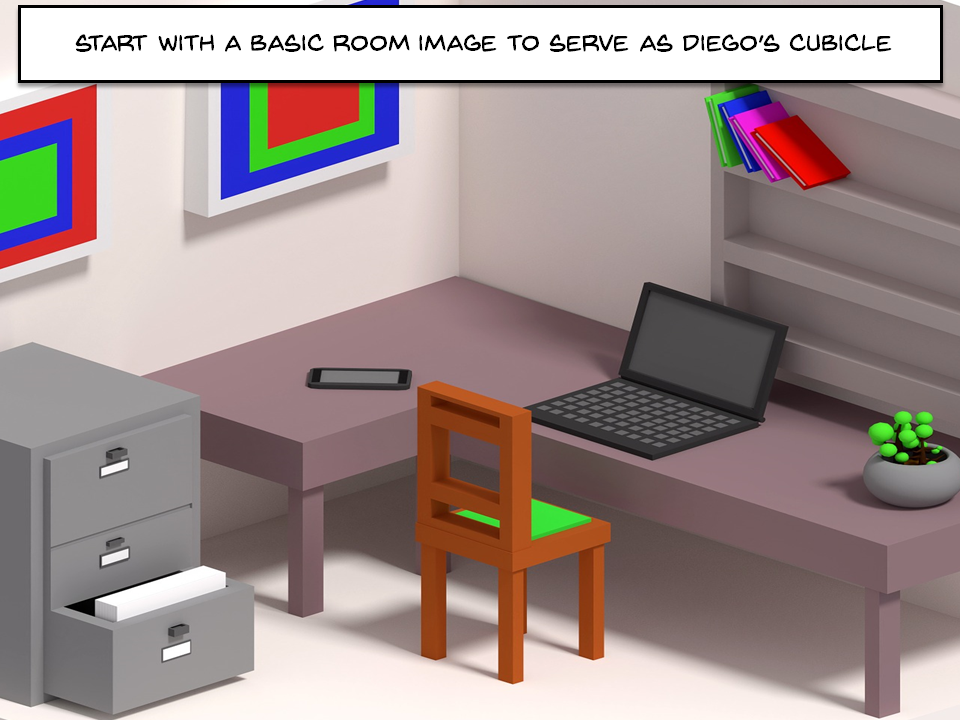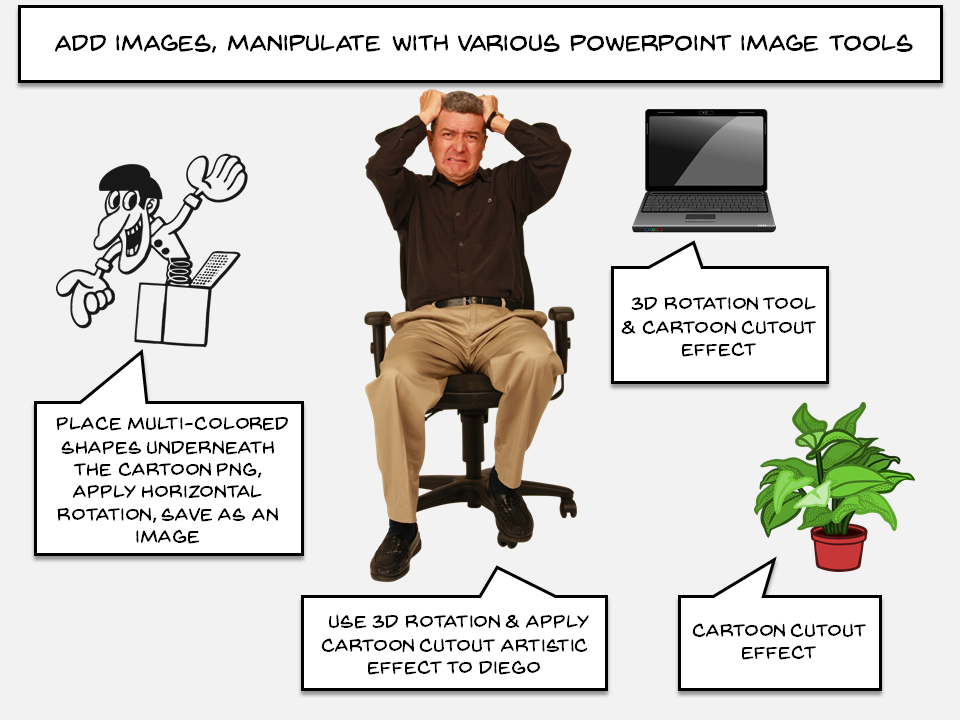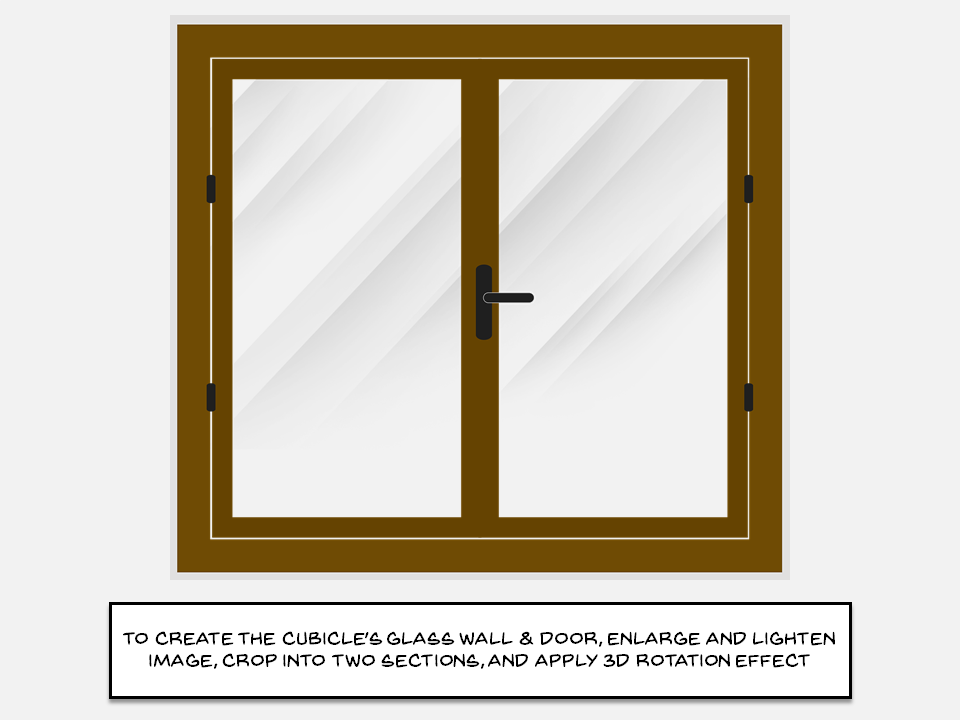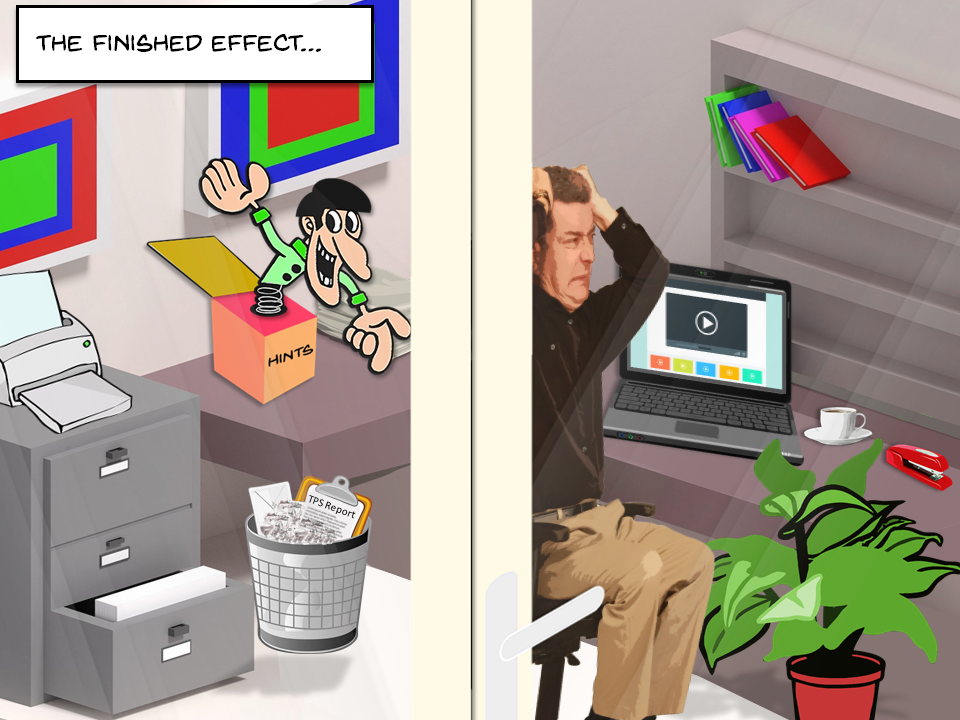 Animation & Video Editing Tools
The animated video in the demo was created with the Plotagon animation application, then edited with Camtasia video editing software. I imported the short video into Articulate Storyline 360 module.
Updated 6/4/18.