Articulate's E-Learning Heroes Challenge #170 is to create and share your own "hand-crafted" explainer video, similar to a Common Craft style video. Select the image below to view my demo.

The idea is to draw the images on paper, cut them out with scissors, and film your hand-drawn images as you move them about by hand. Record your e-learning script and add your narration to complete the e-learning module.
Use Analog Tools?!
Pens, markers, rulers, scissors… I had a few challenges with this challenge!
I can't draw,
I don't own a tripod, and
I don't have the time necessary to use this approach.
So I decided to create my own version of a quick Common Craft style video, using some of my trusty computer tools:
Common Craft cutout icons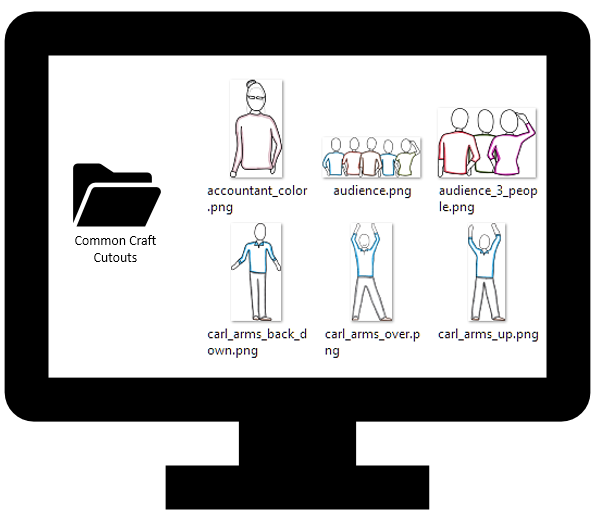 PowerPoint – to customize the Common Craft icons, and use the PowerPoint Pen tool to draw the Mona Lisa.
Vyond, to animate the characters
Storyline 360, to add the audio narration and publish the module for the web
PowerPoint, to draw the Mona Lisa