For my second entry to this Articulate Challenge, I created a short animated tabs interaction, that combines Plotagon animation with a new, very inexpensive PowerPoint add-in that I've been trying out, called the BlueFX Whiteboard Explainer Template.
Click on the image below to view the demo.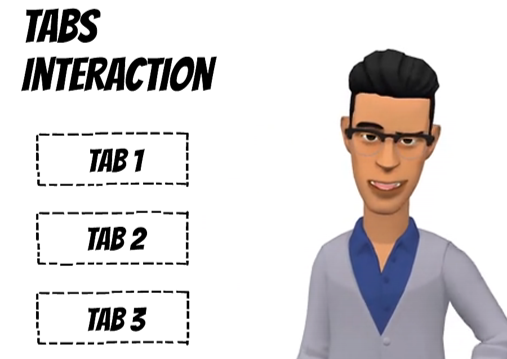 Authoring Tools
For tutorials on using any or all of the following tools I used to develop the presentation, I recommend doing an online search! Each of the software applications listed have excellent tutorials on their websites.
BlueFx Whiteboard Explainer PowerPoint Template – for whiteboard animation
Plotagon – for animated 3D characters
Camtasia – for video editing
Articulate Storyline 360 – for eLearning development