Animation doesn't have to be reserved for humorous topics! In Breaking News – Aussie Bushfires, I've used Plotagon 3D animation to portray a serious dialogue between a news anchor and reporter, about the recent devastating Australian wildfires. At the end of the presentation, there are links to several reputable charitable organizations, should you want to lend a hand.
This video is my second submission to Articulate E-Learning Heroes Challenge #233: Showing Dialogue and Conversations in E-Learning.
Click the image below to view the informational demo.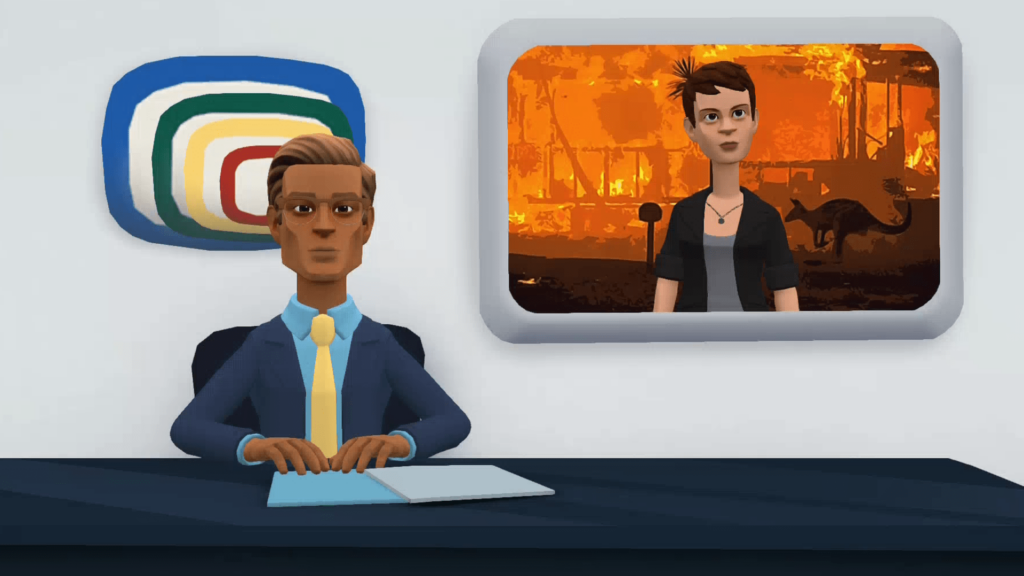 Authoring Tools
To create this presentation, I used Plotagon Animation, Camtasia, and Articulate Storyline 360.