In 2016, Articulate posed eLearning Challenge #143, to "design an interactive graphic or micro site for your (fictitious) eLearning rock band!"
The eLearning rock band I manage is called äSynchronous eLeärning. Click the image below to check out their website. They're available to hire for weddings and bar mitzvahs!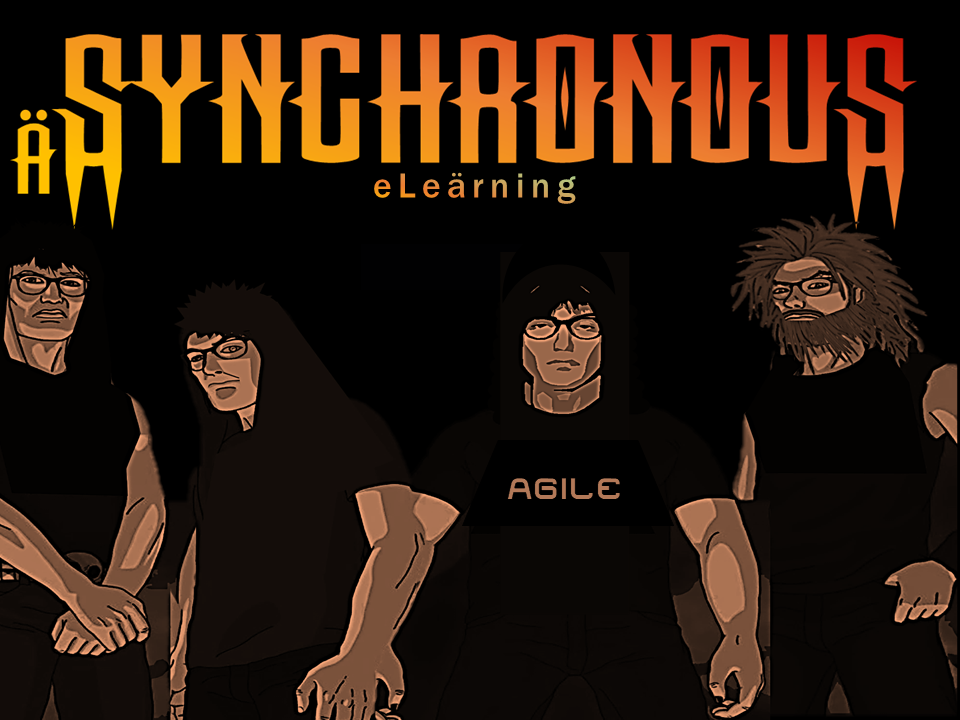 Creating the Demo Using PowerPoint, Camtasia, and Storyline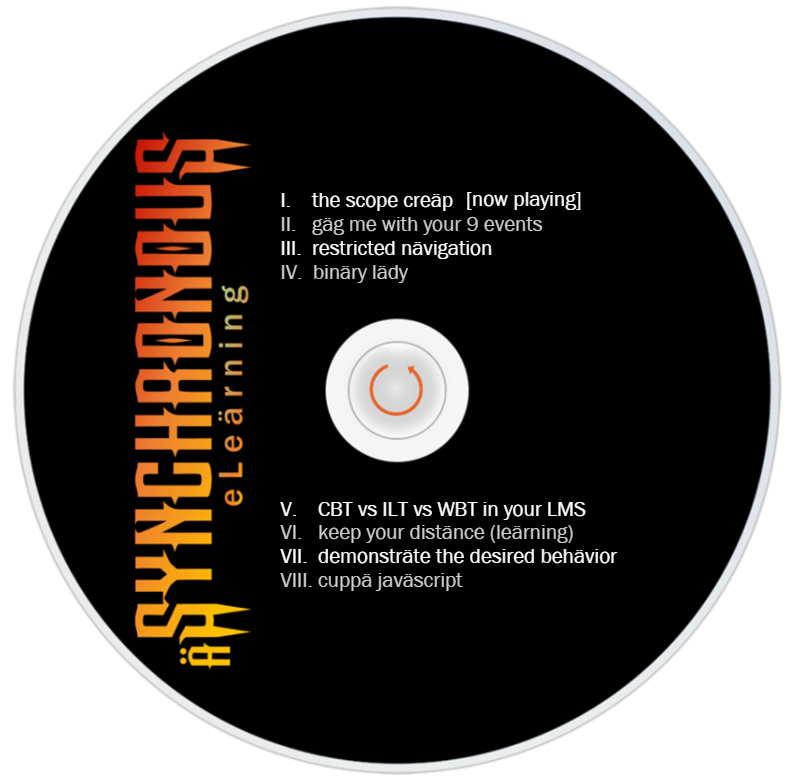 I used PowerPoint to create the demo video, because I wanted to use the glass-shattering transition available in PowerPoint. I published the PowerPoint as a video to edit in Camtasia.
In Camtasia, I added the glass shattering sound effect and added a rock song that plays throughout the presentation. The royalty-free track is called Fit of Rage. I used a text-to-voice tool to record the ultra-simple (and simple-minded) lyrics to the song, which I renamed the scope creap. I combined the robotic voice, the music, and the PowerPoint video to create my demo video, which was imported into Storyline 360.
Authoring Tools: PowerPoint, Camtasia, Articulate Storyline 360