The Rules of the Road is my eLearning game/quiz demo for Articulate E-Learning Heroes Challenge #245: Designing Custom Quiz Results Slides in E-Learning (2019).
Click the image below to view the online demo and play the game!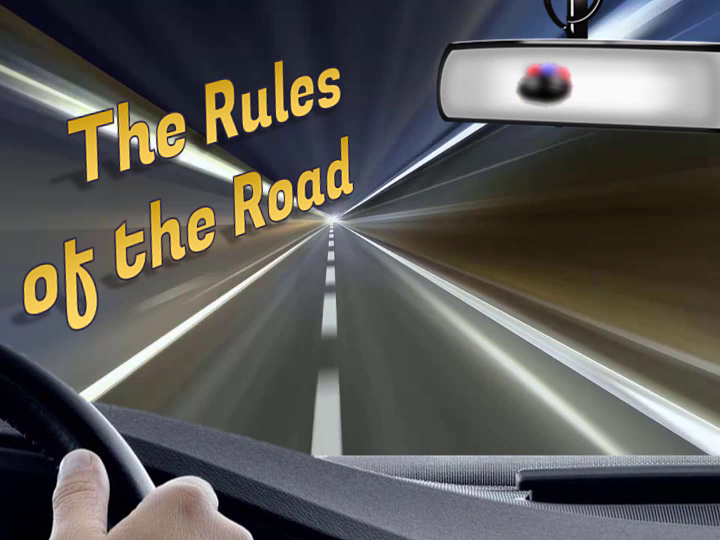 Custom Quiz Results and Feedback Slides
The Rules of the Road game is really a Storyline eLearning quiz with gamified elements, including custom question feedback slides and customized quiz results slides.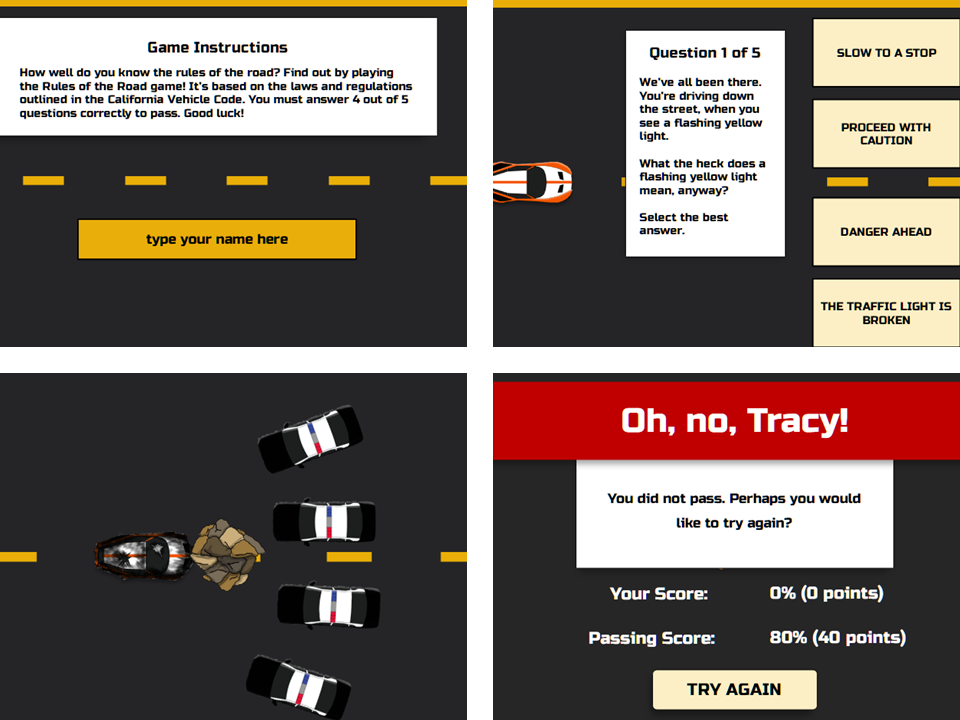 Authoring Tools: Storyline 360 for the quiz slides, PowerPoint for altering images, Camtasia for video editing