This is my entry for Articulate's E-Learning ELH Challenge # 174 – Using JavaScript to Create Random Word Generators in E-Learning.
Click the image below to give the Fairytale Generator a spin!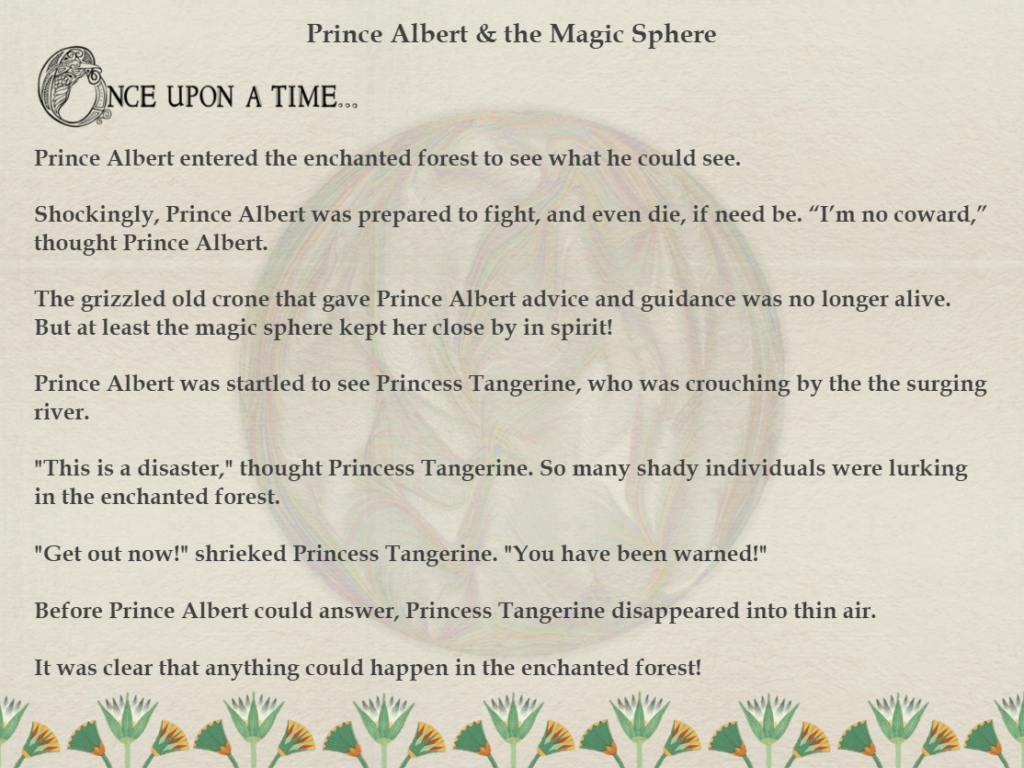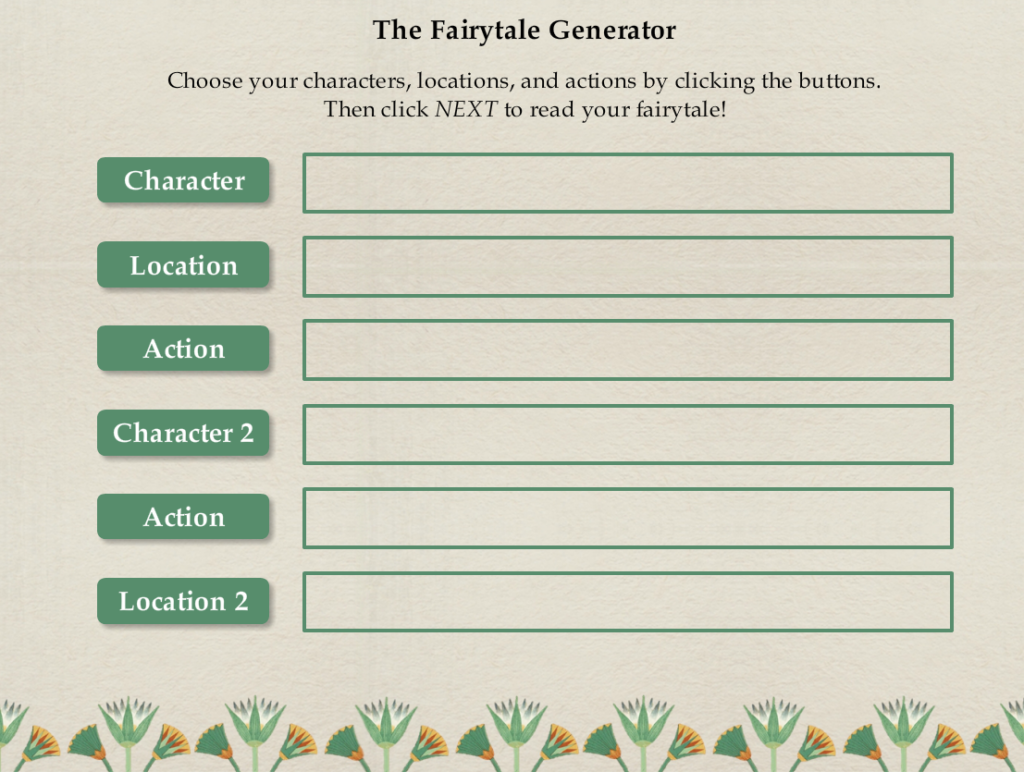 Instructions
To use the generator, simply click each button as many times as you need to choose your desired components: characters, locations, and actions. Clicking the buttons will generate random words or phrases for each category.
Then, click NEXT to view your customized fairytale. Want to make changes? Click PREV to go back to change the components, then advance the slide again to see how your fairytale has changed.
JavaScript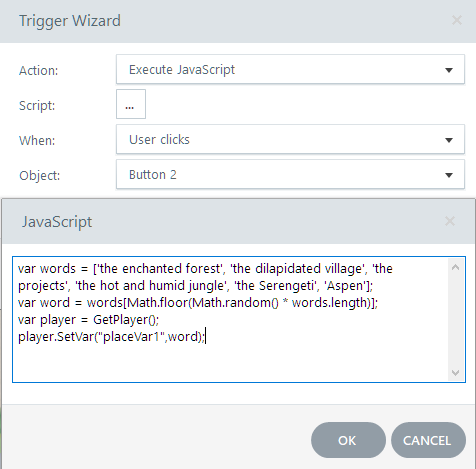 The generator uses JavaScript to generate the random words. Matthew Bibby has a great, easy-to-follow tutorial on Generating Random Words or Phrases in Storyline on the Articulate E-Learning Heroes community website, along with downloads you can use. I followed his method closely to create my demo!
Authoring Tools:
 Articulate Storyline 360