Updated – June 6, 2019:
I discovered the original interactive infographic I submitted to the Articulate challenges years ago was no longer working correctly. I took this opportunity to update the infographic to Storyline 360, and create a new video for the project.
I believe this presentation was the first of mine to make it to the Articulate eLearning Examples page! Click the image below to view the demo.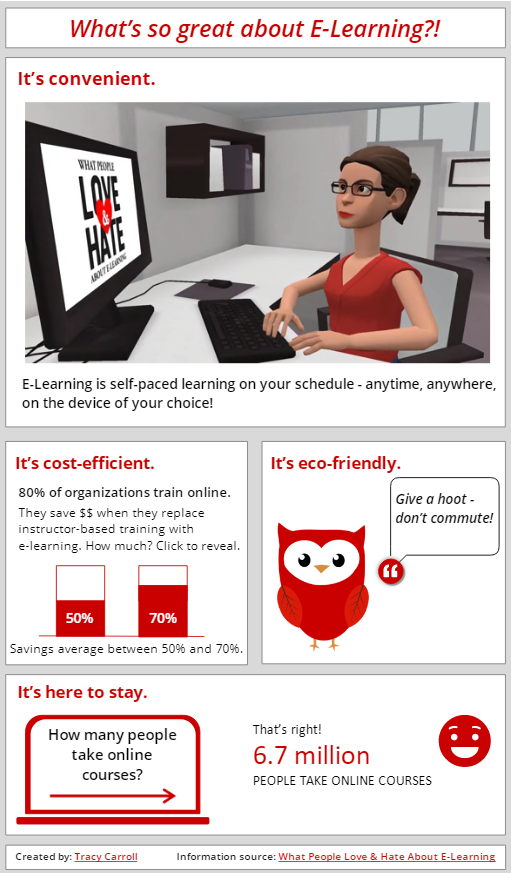 Challenge #236 is an interactive infographic challenge. For the challenge, I created an interactive poster as my infographic, available on one page, rather than a multi-page e-learning module. The very simple design is similar to Pinterest tiles. I used Plotagon animation to create the animated characters, and made the owl out of PowerPoint shapes.
Tutorial: Learn How to Re-size the Storyline Slide:
I decided to use a portrait orientation to give it the feel of a poster. Storyline makes it easy to change the size and orientation of your presentation. To change your Storyline module's size, click on the STORY SIZE button, shown below, and choose either a preset size, or go with a custom size.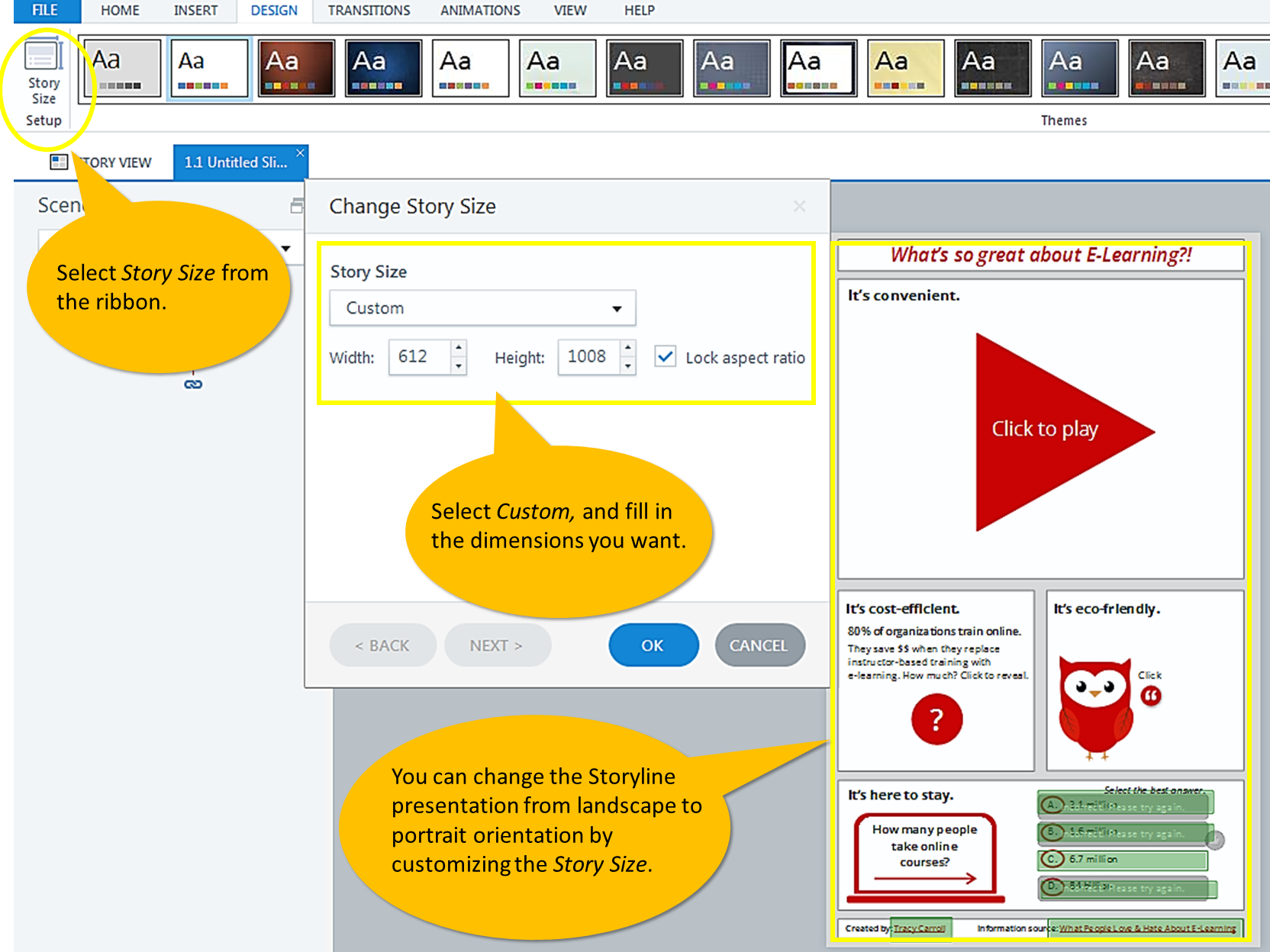 Authoring tools: PowerPoint, Plotagon animation, Camtasia video editing & Storyline 360.