The Needs of Chronic Pain Patients
Patients struggling with chronic pain need relief. At the same time, medical personnel are charged with the task of preventing the illegal or harmful use of opioids. These challenges can be difficult to reconcile.
In this photo collage demo, Jonathan tells his story about the chronic pain that he lives with. For more information about Pain Management Best Practices, see https://www.hhs.gov/sites/default/files/pmtf-final-report-2019-05-23.pdf.
Cool Tool
To create the comic book effect with the images I used, I employed the use of a tool new to me: Colorcinch. This online photo editor & cartoonizer is very easy to use. Below is a quick example that shows how the tool can quickly create cartoon versions of a photo. (The image below is not shown in the demo.)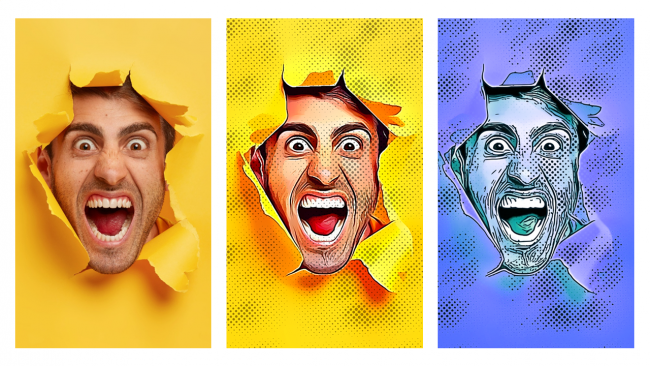 Freebie
Download the story file.
Authoring Tools
Storyline 396, the Articulate Content Library, and Colorcinch.