Articulate eLearning Challenge #416  is Using AI (Artificial Intelligence) to Build Online Training. Microsoft Designer is a new tool that allows you to create custom AI-generated images for your designs. Right now it's free with an Office 365 subscription. I just tried it, and it's really fun to work with!
The short, silly video I created, Bobo's Revenge, is the result of typing in four sentences, and choosing from the images Designer offered.
The four sentences:
1. Chimp plays a flute, comic book style.
2. Chimp orchestra, comic book style.
3. Angry chimp playing the bongos,
comic book style.
4. Chimp in despair, comic book style.
Why these 4 sentences? I have no idea, just playing around!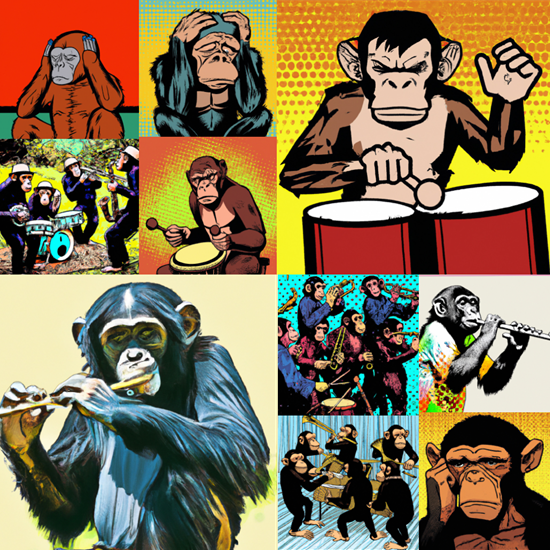 Authoring Tools:
Microsoft Designer
PowerPoint
Camtasia