Click the image to see the colorful interaction.

For the E-Learning Heroes Challenge #27, Visual Storytelling with Photo Collages, I decided to use the labeled graphic lesson format in Articulate RISE to display my "collage."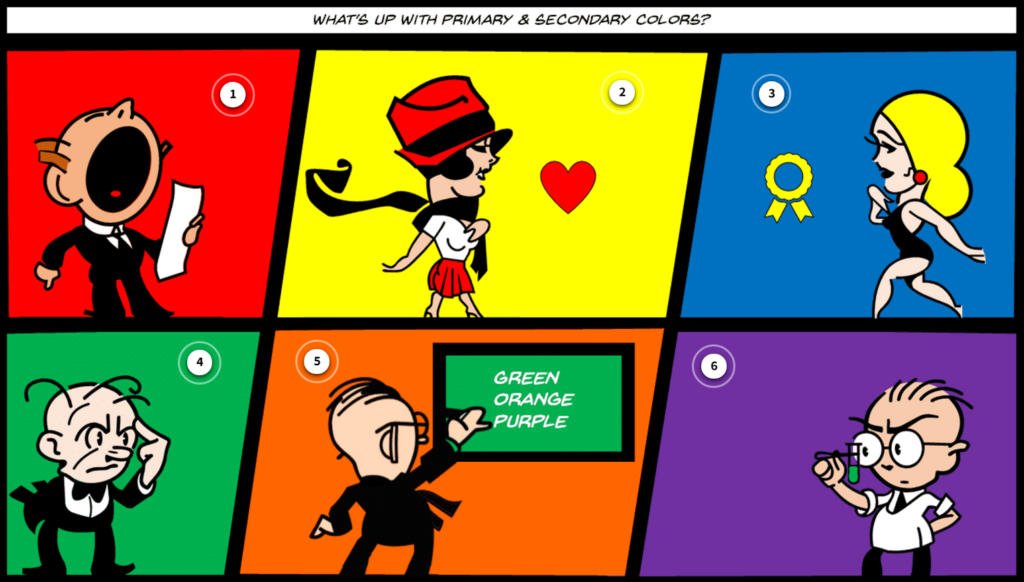 I used PowerPoint to create a comic-book slide, using colorized Kartoon Kutz font characters for images. Then I saved the slide as an image, and used that as the basis of my labeled graphic interaction.
Authoring Tools: PowerPoint 2016, Articulate RISE