5 Facts About Jet Lag is my submission to Using Dials to Design Interactive Infographics, Articulate's E-Learning Challenge #261. Click the image below to view the demo.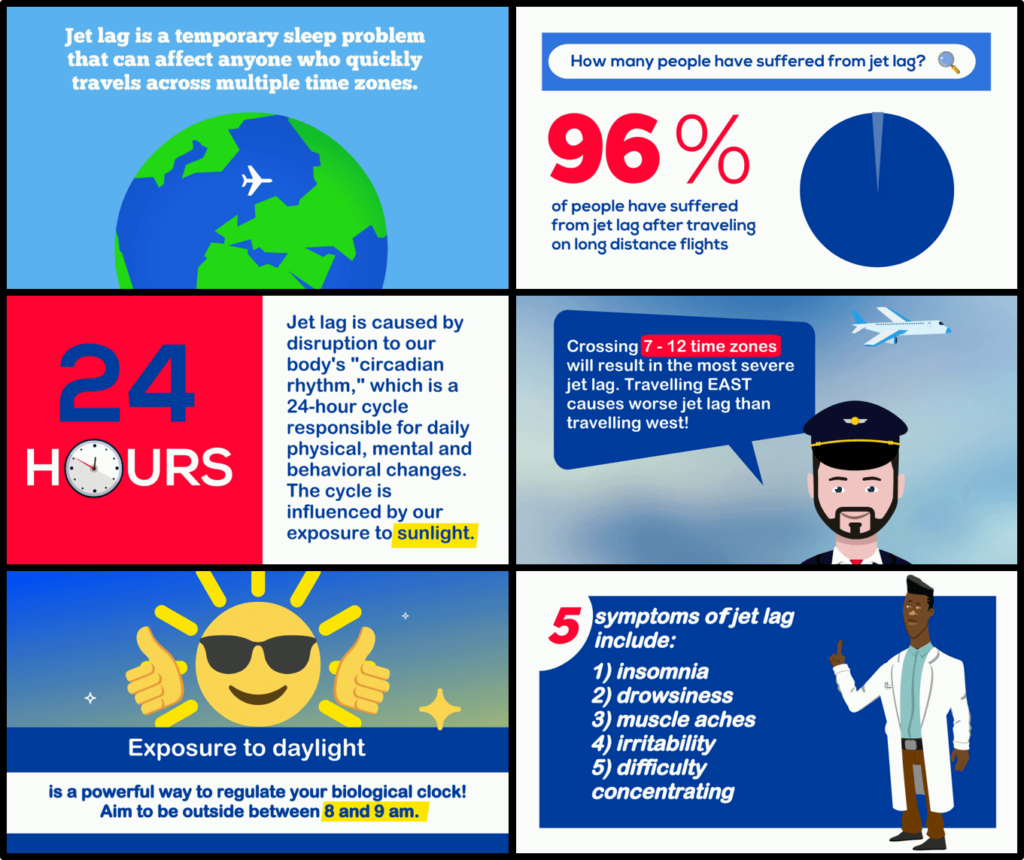 Powtoon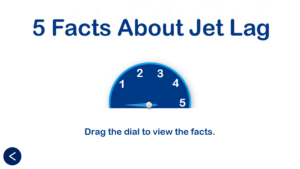 I created the videos in this online infographic using Powtoon animation. I used Camtasia to edit the videos–primarily to separate the 5 Facts video into five short lightbox segments, accessed by using the Storyline 360 dial feature.
Authoring Tools: Powtoon, Camtasia, Storyline 360.