Toxic Work Relationships
This demo was one of my submissions to Articulate's E-Learning Heroes Challenge #204: Comic Book Theme E-Learning Templates #204
Click the image below to view the demo of this Articulate Presenter 360 template in action!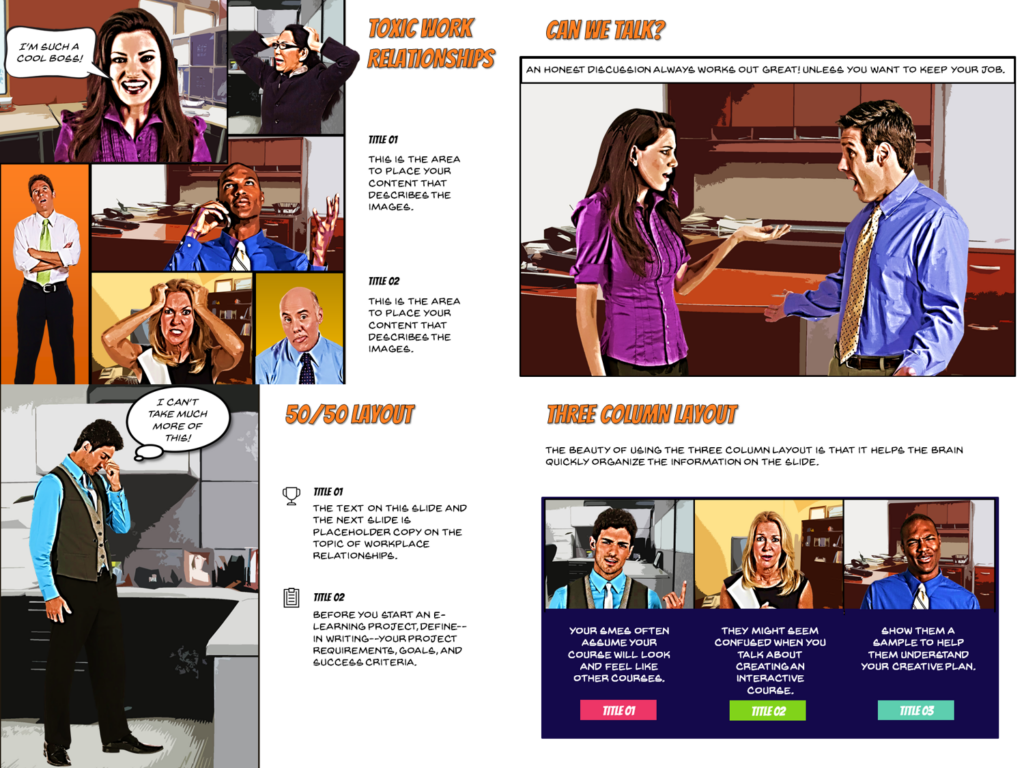 Articulate Presenter 360
Articulate Presenter is a PowerPoint add-in. If you subscribe to Articulate 360, it's one of the tools in your arsenal. In this template, I also used an Engage conversation interaction, and a QuizMaker multiple choice question. I edited format of the Engage and QuizMaker master slides to blend with look of the Presenter/PowerPoint template.
The template came from the Articulate 360 content library; I changed the theme fonts on the PowerPoint master slide.
PowerPoint's Image Editing Tools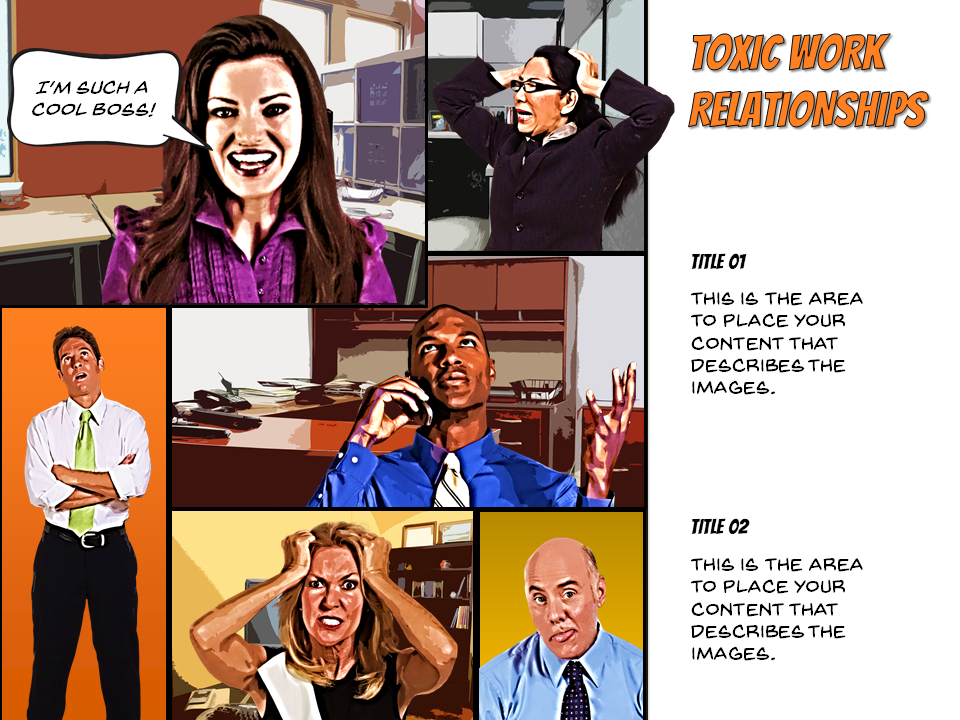 I used PowerPoint's picture formatting (sharpen 100%, color saturation 200%) and artistic effects tools (Cutout effect, 6 shades, varying transparency levels) to cartoonify the Articulate photographic characters in this template.
2 FREEBIE Downloads!
I've included two freebie versions; the Presenter package if you have access to Articulate Presenter 360, and the PowerPoint only version, if you don't. In the PowerPoint only version, the Engage 360 and QuizMaker 360 interactions are not included.
Authoring tools: Articulate Presenter 360, PowerPoint 2016, QuizMaker 360, Engage 360