This demo was one of my submissions to E-Learning Heroes Challenge #204: Comic Book Theme E-Learning Templates #204
Click the image below to view the demo of this Storyline 360 template in action!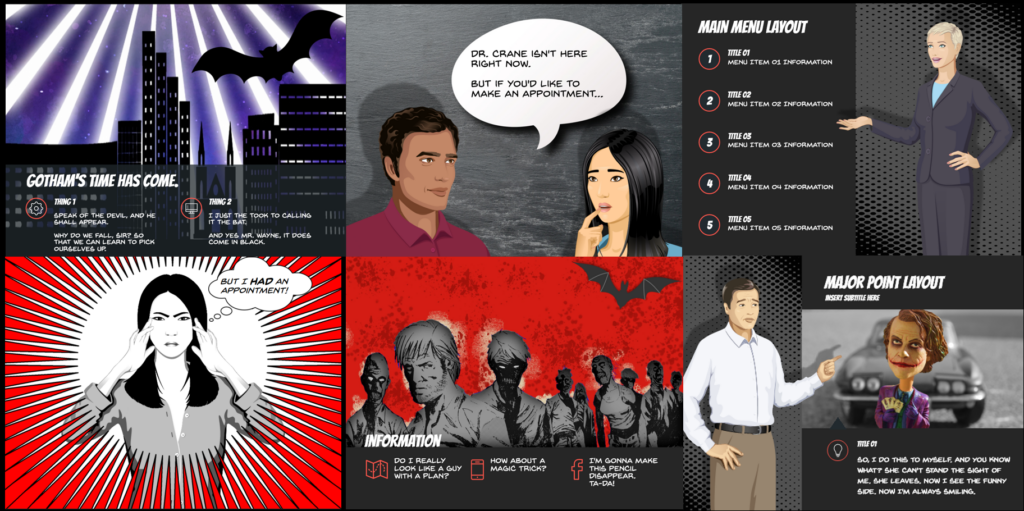 I was able to create this theme quickly, thanks to the Articulate 360 content library, which has editable themes and multiple cartoon character choices. I changed the fonts for the existing theme, and added larger shadow effects to the characters for a moody effect. The background images also came from the content library.
I used PowerPoint's picture format and artistic effects tools and  to edit some of the images.
FREEBIE Storyline 360 download (modern player):
FREEBIE Storyline 3 download (classic player):
Authoring tools:  Articulate Storyline 360, PowerPoint 2016