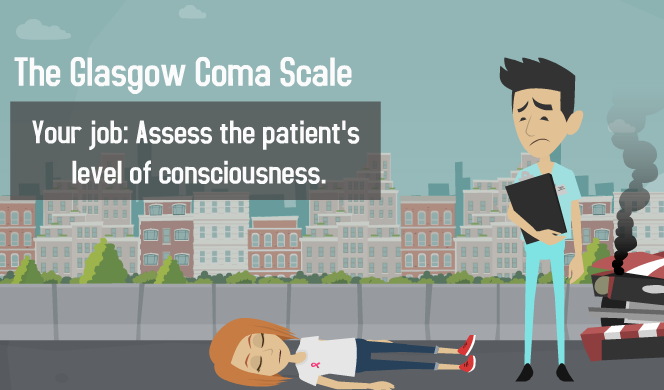 The Glasgow Coma Scale
This week's Articulate E-Learning Heroes challenge is to share an example of an interactive video quiz.
Click the image above to see the short demo. I created the video scenario in GoAnimate, used Camtasia and PowerPoint to do some editing, and imported the video into Storyline 360 to add the quiz questions.
Authoring Tools: GoAnimate, Storyline 360, Camtasia, PowerPoint 16
Updated 6/3/18