Meet the team at Generica, a warm and inviting workplace! Click the image below for the demo.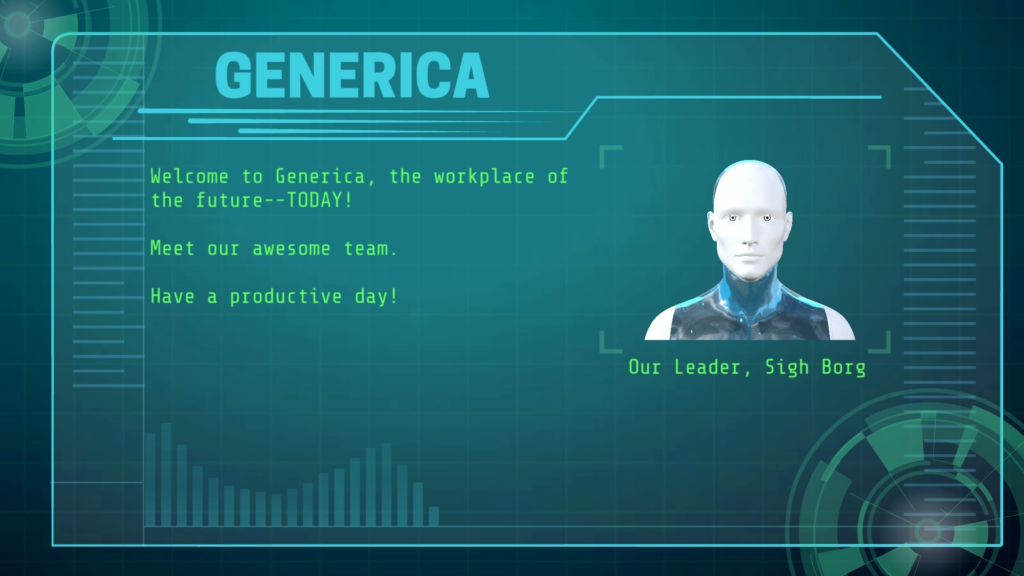 The presentation is my response to Articulate's E-Learning Heroes Challenge #244: Meet the Team and Interactive Org Charts in E-Learning (2019).
Creating the Video with PowToon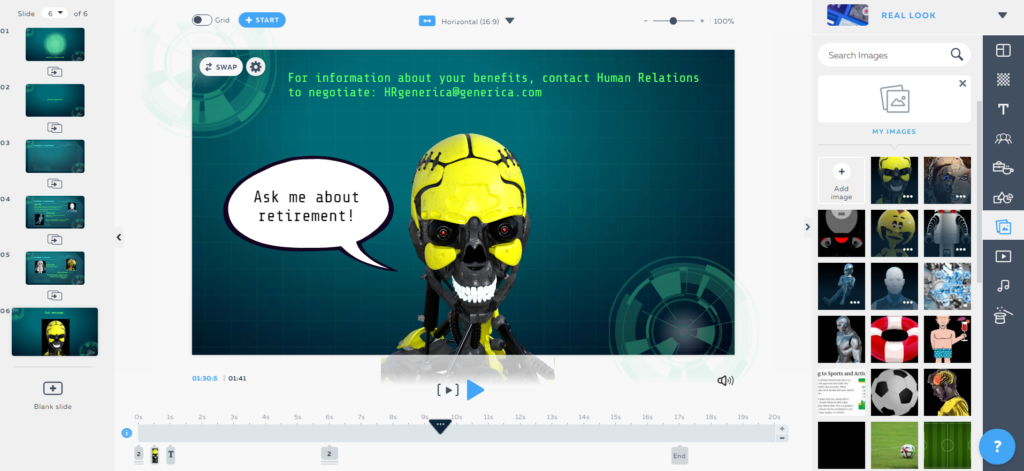 I created this animated demo using PowToon, then edited the video in Camtasia.
Interactivity
To add some interactivity to the presentation, I imported the video into Storyline 360, and included a couple of interaction slides and feedback.
Authoring Tools: PowToon, Camtasia, Storyline 360