It's Mongoose vs Cobra! Who will win? Marty and Mona Mongoose battle the snake charmer's cobra to get to the finish line. Click on the image below to view the demo, roll the dice, and play the game!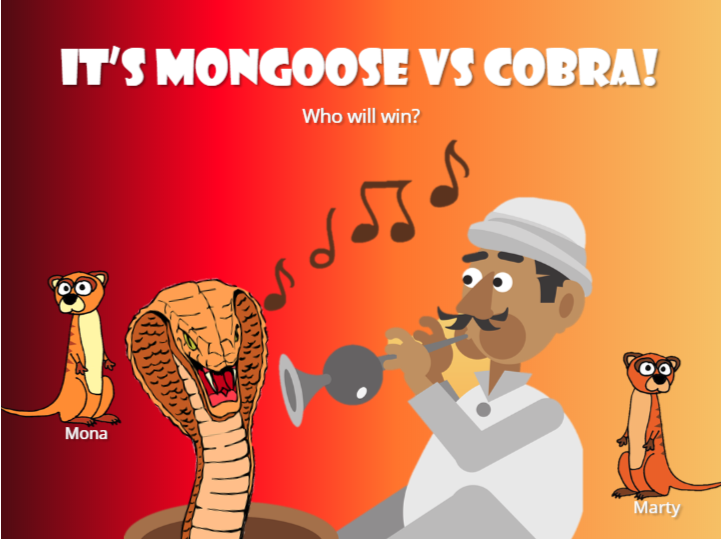 This Storyline game demo is a response to Articulate's E-Learning Games Challenge #225. The challenge is to create a variation on the classic board game, Snakes and Ladders.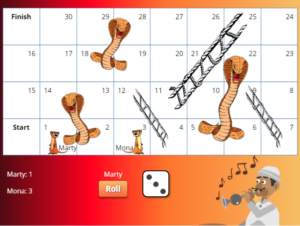 I used Russell Killips' original Snakes and Ladders Storyline Game for inspiration. To learn more & download Russell Killips' freebie Snakes and Ladders Storyline template on the Articulate E-Learning Heroes site, click on the image below.
Authoring Tools
PowerPoint 365, Storyline 360