Articulate's E-Learning Challenge #233 is to show how dialogue can be shown in e-learning courses. I chose to demonstrate an animated conversation between two characters on a televised medical show called MEDLINE.
Click the image below to watch the MEDLINE demo and learn about the recent measles outbreak!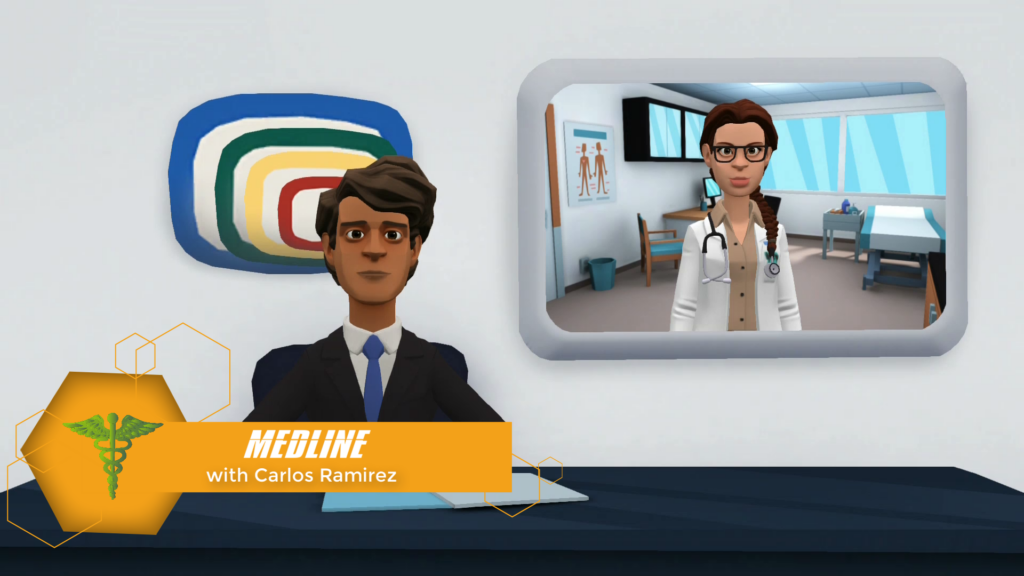 Interactivity
To add interactivity to the Plotagon animated video, I used a Storyline 360 quiz slide to assess user knowledge.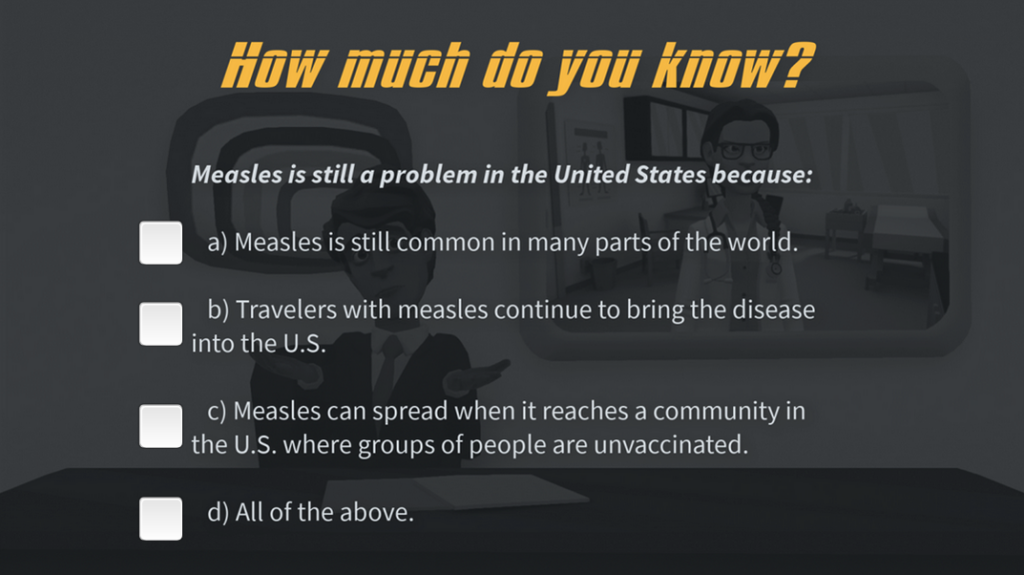 All of the information in the demo comes from the Centers for Disease Control and Prevention. I used a Storyline marker to provide a link for more information.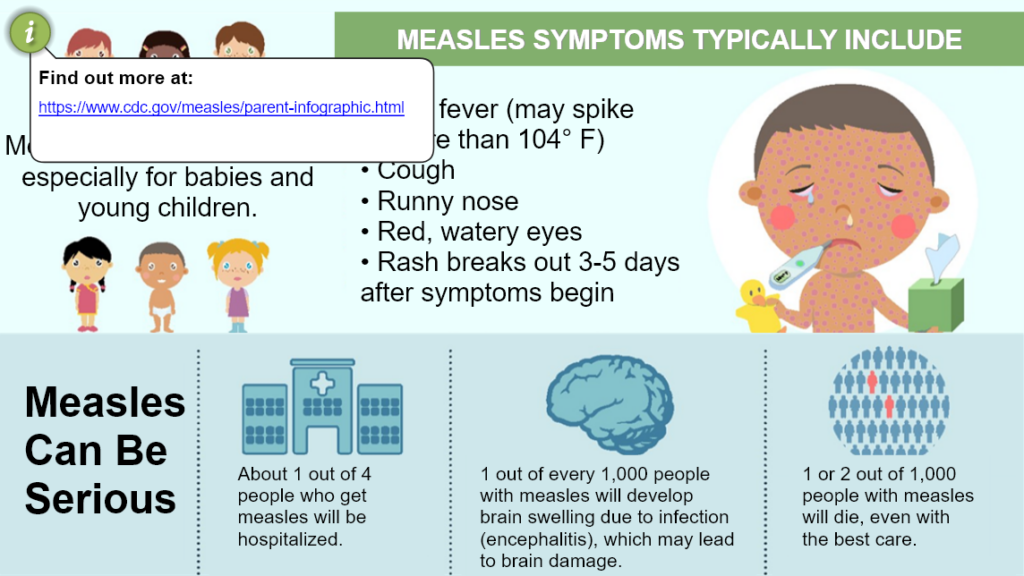 Authoring Tools: Plotagon animation, Storyline 360, Camtasia for video editing