Articulate's E-Learning Challenge #234 is to create a course starter template, using an office theme.
This editable course starter template is a PowerPoint presentation on the perils of office gossip, which can be imported into Storyline, or used as an Articulate Presenter presentation.
Video demo:
PowerPoint's Artistic Effects
All of the images in the presentation come from the Articulate 360 Content Library. I used PowerPoint's Artistic Effects tools to transform an Articulate photographic character into a comic book character, to fit with the office comic book theme.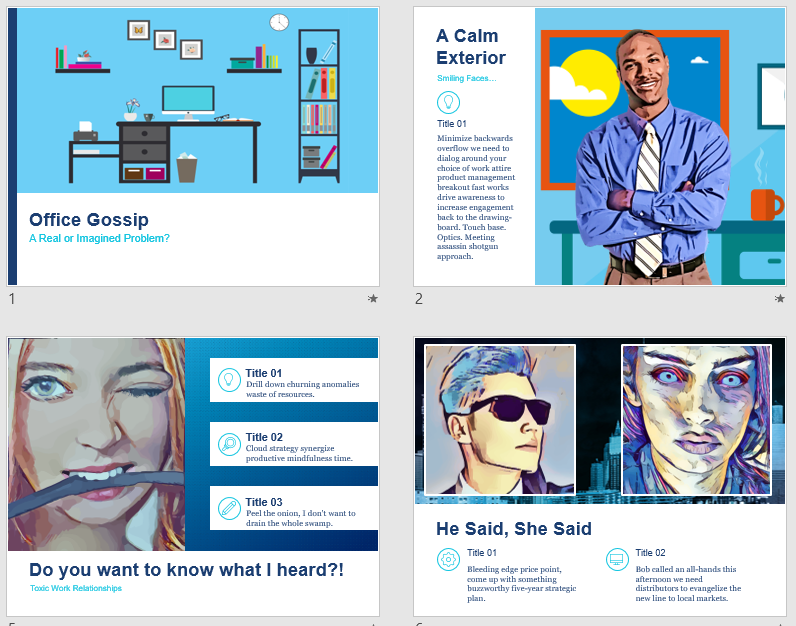 Freebie PowerPoint download: https://tracycarroll.net/234%20office%20theme.pptx
Authoring Tools: PowerPoint, Camtasia for video editing