Using Interactive Timelines to Present Sequenced Information in E-Learning
Timeline: From T. Rex to Tweety Bird is my interactive timeline demo for Articulate E-Learning Heroes Challenge #315.
Click the image below to view the online demo.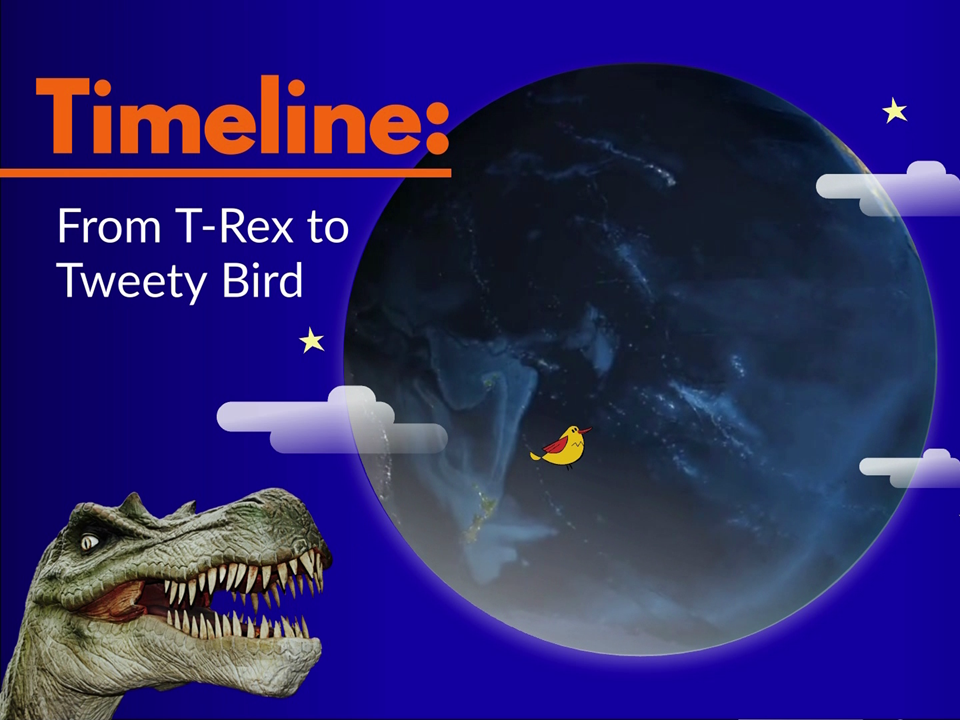 Combining Animated Video with Storyline Layers
The base layer of this Storyline 360 presentation is an animated video I created with Powtoon, which includes background music. I wanted the background music to play across the entire presentation, but Storyline does not support playing music across several slides. So, I added the timeline links I created with Storyline to the end of the video. The timeline links lead to the various slide layers with dinosaur information.
This way, entire presentation is kept on a single Storyline slide, so that the background music can play without interruption.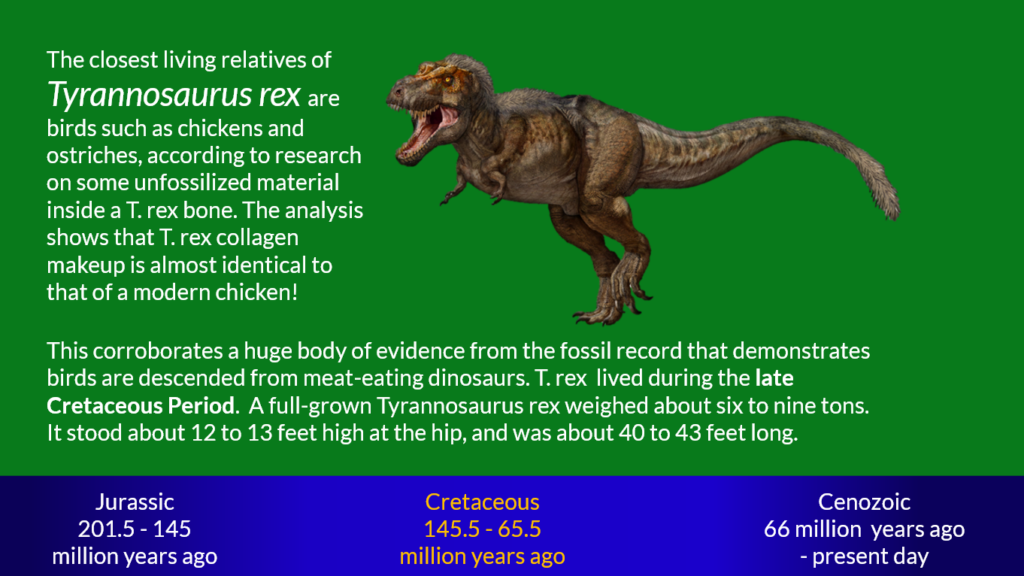 Authoring Tools: Powtoon, Camtasia, Storyline 360