Coronavirus Word Search Puzzle
Coronavirus Word Search Puzzle is my eLearning lightbox demo for Articulate E-Learning Heroes Challenge #316.
Click the image below to play the online eLearning game.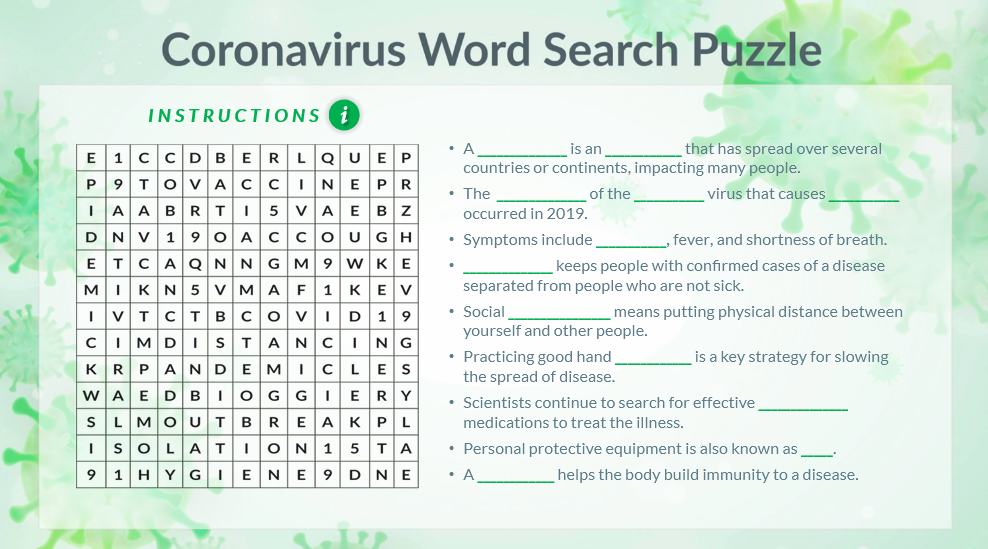 Lightbox Slide for Optional Information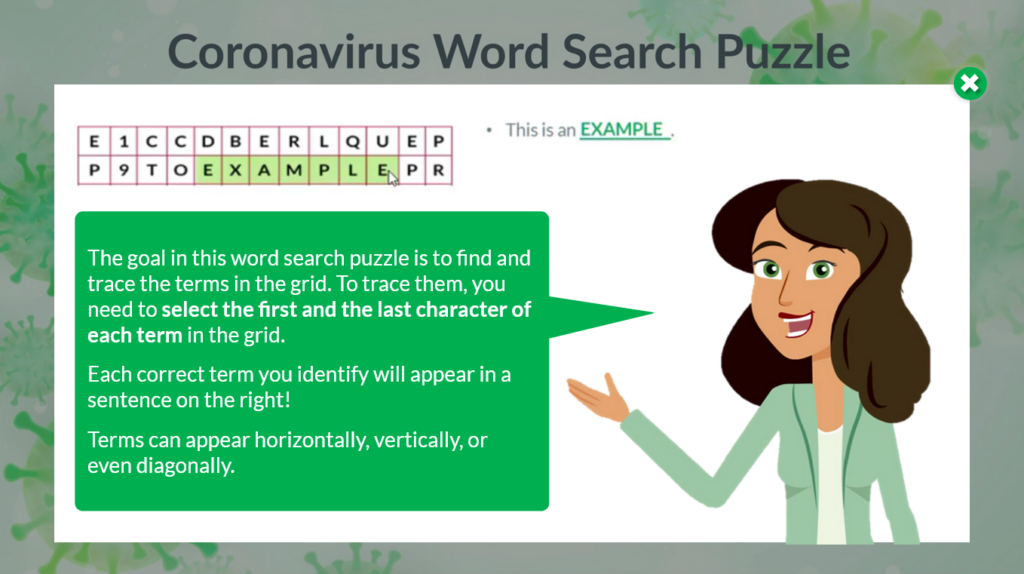 Like many other eLearning developers, I frequently use lightboxes to allow learners to access optional information, as they see fit. In this case, the Instructions button leads to a short video describing how to play the game.
Game Mechanics & Free Download!
To create the game mechanics, I am indebted to Paul Alders, who shared a free word search interaction demo and Storyline download in the Articulate community website. Select the image below to view Paul's demo, and download the file he shared.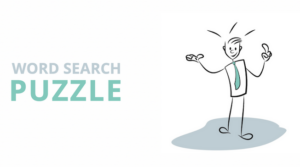 Customizing the Interaction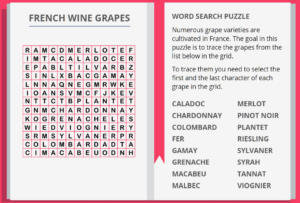 The first step I took to customize the interaction above was to enlarge the puzzle–I've had poor eyesight all my life, and that's generally the first step I take customizing any eLearning template! I also changed the color scheme/background and added a Powtoon character.
Next, I decided to use sentences as hints for the terms in the puzzle, rather than giving the learner the terms outright. Finally, I created the lightbox slide with a short video to explain how to play the game.
Authoring Tools: Storyline 360, Camtasia, Powtoon