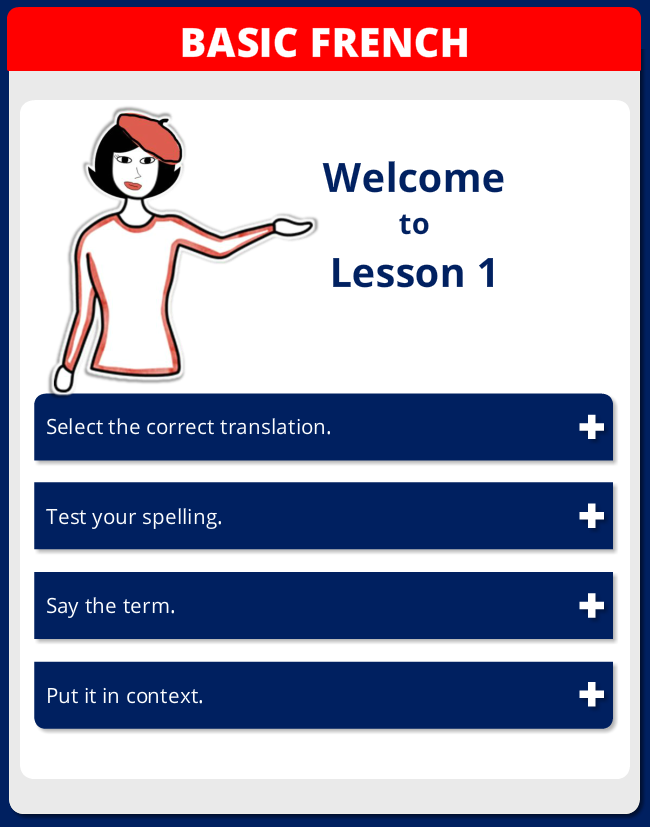 This e-learning example is a response to Articulate's E-Learning Heroes Challenge #179: Using E-Learning to Teach Foreign Languages. The challenge was to create a language training course interaction.
Re-purposing an Existing Template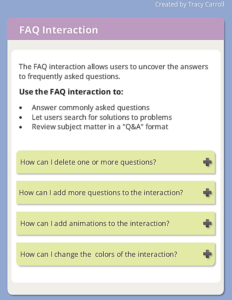 To quickly create this interaction, I used the Freebie FAQs Storyline Template that I give away on my website. I changed the colors of the template on the Storyline master slide to reflect the colors of the French flag.
Cartoon Techniques
To create the cartoons of the French man & woman in this interaction, I used some of the techniques I've employed in previous tutorials, using PowerPoint shapes and drawing tools: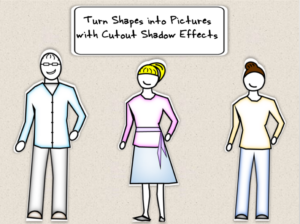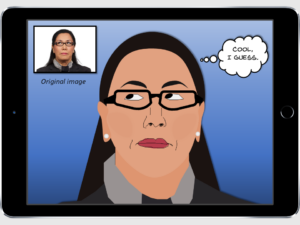 Authoring tools for this presentation: Storyline 360, PowerPoint