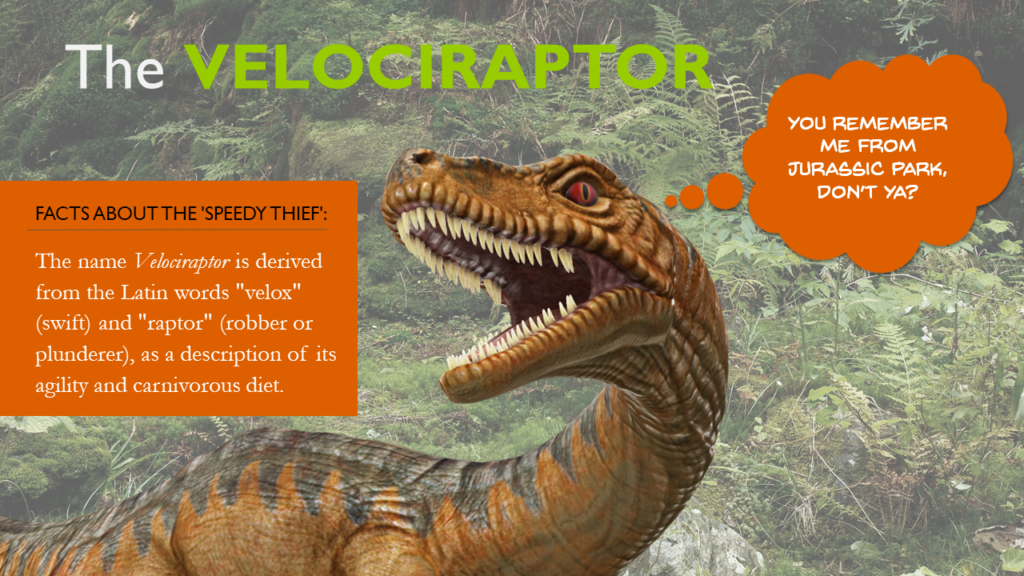 The Velociraptor is my third submission to Articulate's E-Learning Heroes Challenge #201: Using Subtle Animations and Transitions in Your E-Learning Courses.
Authoring Tools
I created this demo in PowerPoint, using the application's 3D Model Tools, morph slide transitions, and applied zoom and fly-in animations to the text boxes.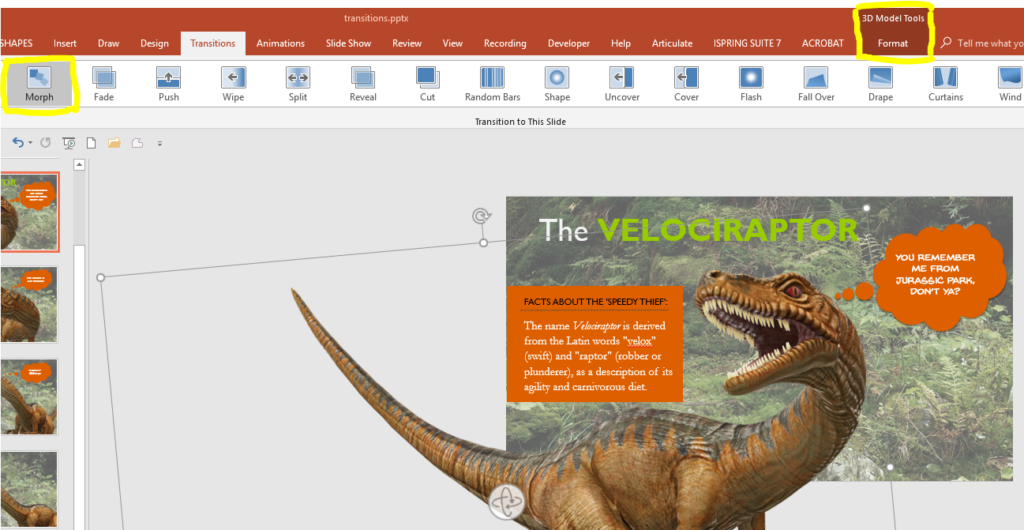 I did a screen capture of the PowerPoint slide show with Camtasia, then added music, sound effects, and an animated end title sequence with the video-editing software. (I've found that saving a PowerPoint slide show as a video does not give me as high a quality video as doing a screen capture, when there are many slide transitions and animations in the presentation.) 
The video was imported into Articulate Storyline 360, and I included the links I used for velociraptor facts in the Resources tab.