Who has the Right of Way?! is my submission to Articulate's E-Learning Heroes Challenge #195: How Can Learners Choose Their Own Avatars in E-Learning?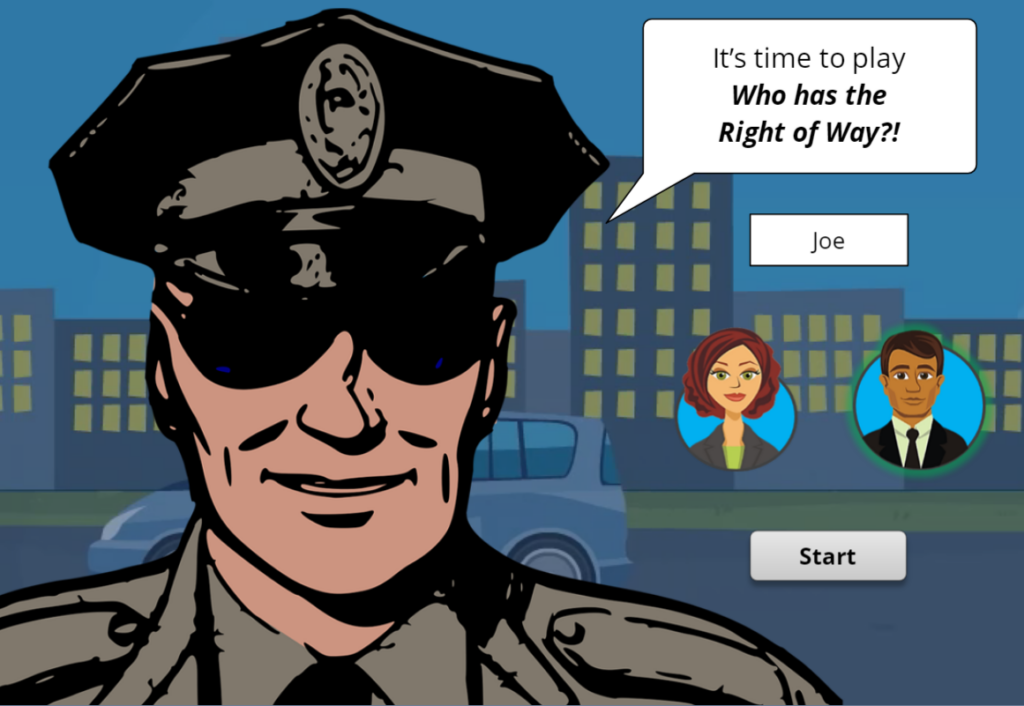 Gamification
In this learning game example, the user selects an avatar that is used throughout the game. The the game is also personalized with the user's name.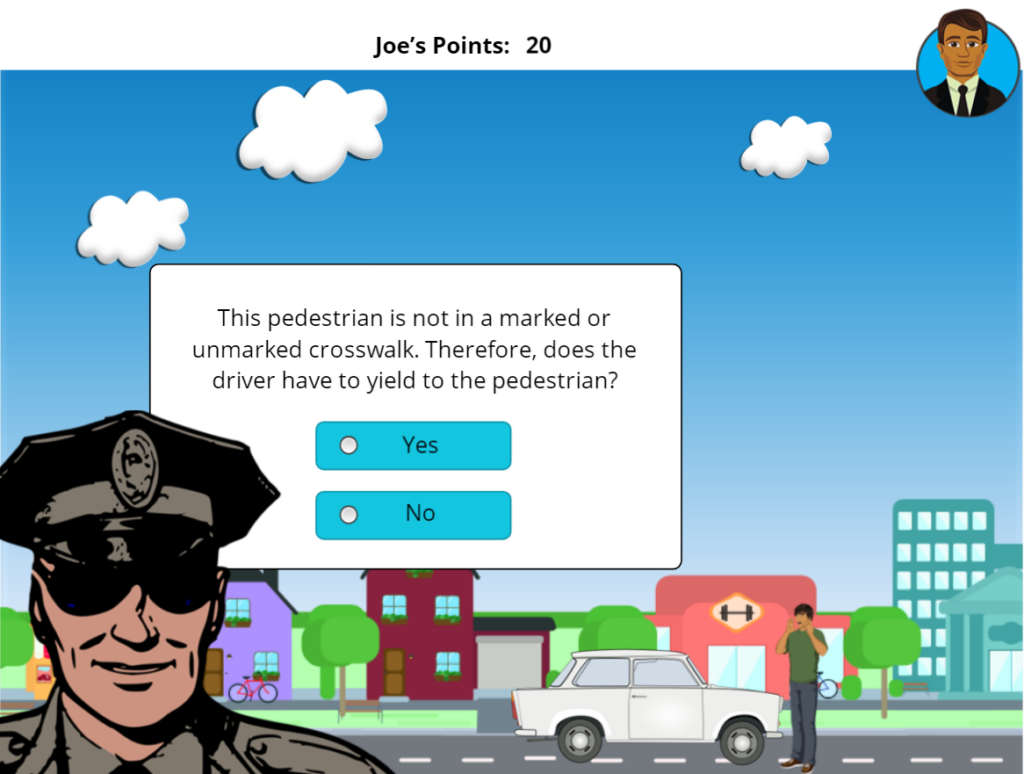 Answering the questions correctly is the way to earn points and earn a Right of Way Expert badge.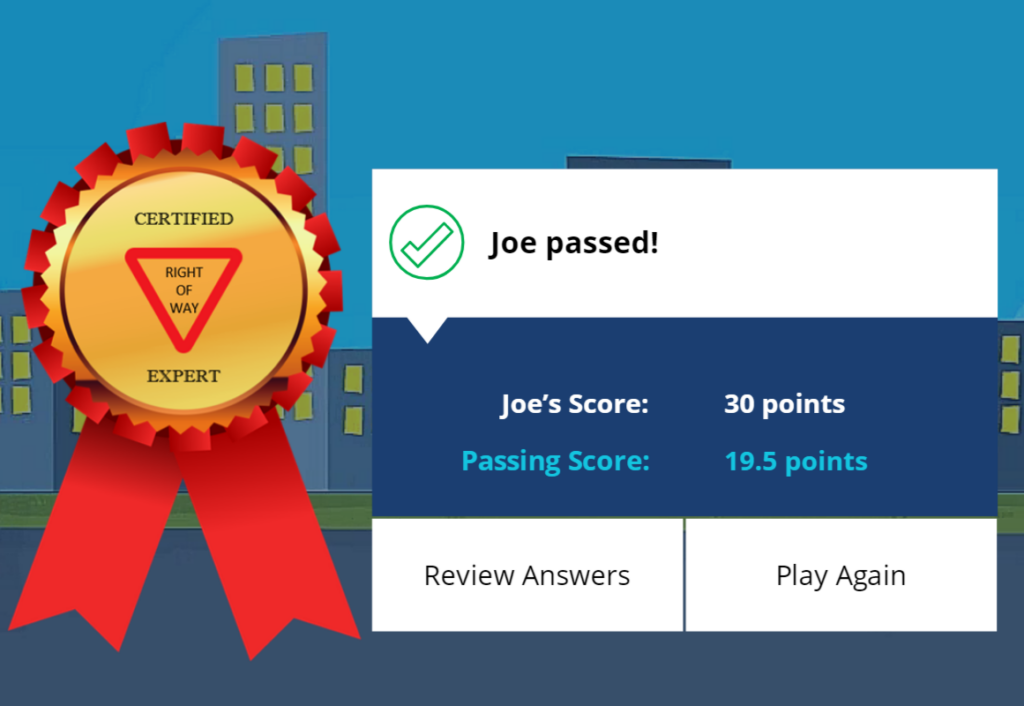 Authoring Tools: GoAnimate (for the animated video background), and Storyline 360.
Updated 6/4/18.